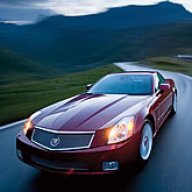 Seasoned Member
Staff member
Site Administrator
Joined

Oct 7, 2006
Messages

5,442
Location
My XLR/V(s)

Not yet!
Auto woes: 213 losing jobs
Parts manufacturer S-R closing indefinitely; Corvette plant shutting down for six weeks

By WES SWIETEK, The Bowling Green Daily News,
wswietek@bgdailynews.com
783-3276
Wednesday, March 25, 2009 11:47 AM CDT
The struggling automotive industry is leading to the loss of more than 200 Bowling Green jobs and further temporary closings of the General Motors Bowling Green Assembly Plant.
S-R of Kentucky Inc. is slowing down operations at its Bowling Green plant with the intention to close it indefinitely, which will leave 213 workers jobless. The 175,000-square-foot plant on Scotty's Way manufactures exterior trim components for a variety of automakers.
The Corvette plant will shut down for six weeks starting Monday. The plant will close for two weeks, then reopen for a few weeks before closing again. Hourly workers will be temporarily laid off during those down weeks, said Andrea Hales, communications director for the plant.
Employees were informed of the shutdowns Monday. Corvette sales are down 50 percent from last year, and the news did not surprise workers, Hales said.
"I think our employees expected more downtime because they follow the sale of our products very closely," she said. "So I think our employees were expecting some sort of scheduling announcement."
The plant has indefinitely laid off about 130 employees, and officials estimate about 110 more employees will be laid off by the end of the year.
"We are still hopeful that the market is still there for Corvette," Hales said. "We're just waiting to see, when the economy does take a turn, we're hoping we see Corvette come back as strong as it was before the downturn last year."
The reduced U.S. production of automobiles has led to a significant reduction in the need for the S-R of Kentucky plant's products, said Andy Killebrew, vice president of human resources for the plant's parent company, SRG Global.
"Sales of our products have diminished significantly, so it's not viable to keep the plant open," Killebrew said. "We need to put the plant in mothballs."
The economic slowdown previously led the plant to lay off some hourly employees, but the continuing lack of business forced the company to start the process to close the plant indefinitely.
Company officials were meeting with workers today to inform them of the gradual shutdown, which should be complete by June or July, Killebrew said.
If the plant were to reopen after a relatively brief shutdown, Killebrew said some of the plant's current workers could be rehired - but it's a scenario he admits is unlikely.
"I think we're looking at 2010," he said. "All we can do is hope and pray volume will come back and we'll have to re-staff."
The troubled auto industry in recent months has led to the layoffs at the GM plant and 90 jobs lost at automotive supplier Harman/Becker in Franklin.
William Davis, chairman of the economics department at Western Kentucky University, said such shutdowns trickle down to impact the region's entire economy.
"I suspect that this loss of 200 jobs will ... likely impact the entire area," he said.
Davis said future auto supplier shutdowns is a reasonable expectation.
"As the economy begins to improve and durable good sales improve, we can expect those suppliers to resume more normal operations," he said. "But that could be some time off. It depends on how quickly the national economy resumes growth and (even) then there will be some time lag."
Privately owned SRG Global, headquartered in Warren, Mich., has auto parts plants around the world and has owned the Bowling Green plant for six years. The company has about 3,100 U.S. employees.
"Bowling Green is one of our smaller plants," Killebrew said.
— Daily News reporter Jenna Mink contributed to this article.