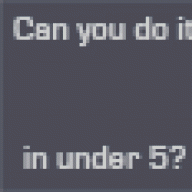 Joined

Oct 16, 2008
Messages

1,114
Location
My XLR/V(s)

2004 Lt. Platinum & 2006 Lt. Platinum XLR-V
Just went into B of A and I know the manager really well and she said that they have 340,000 houses and I don't know if that is country wide or not but they are all being forclosed and B of A is working with the people in some fashion trying to let the adjust the intereset or payments.
Hey banks What about we people that are paying our mortgage? Answer was, when they get the 340,00 taken care of they will get to us. In the mean time more people will spring leaks and that will be added to the 340,000 and they never will get to us. There's the screw again, they pop up in NM and California too.
Where's Bonny & Clyde when we need them most.