Joined

Jul 9, 2011
Messages

10
Location
My XLR/V(s)

2005 Black Raven XLR
My wife was looking for a specific combination.... Black on Black w/ Dark Eucalyptus Wood. After searching for a while, I finally found the car she was looking for. I live in the Tampa Bay, FL area and found the car at a dealership in Miami, FL. I called them up, discussed some financing to my liking and gave my credit card to have them take the car off the lot for sale and hold it while I drove down. The dealer went ahead and had the car detailed so that it was ready to go when I got there. Unfortunately, when I pulled into the city limits of Miami it was pouring rain. I got to test out the windshield wipers on the first test drive... Welcome to FL summer time where it rains every day. Ironically, about 30 minutes after taking the test drive, it quit raining in the area. Doh! We filled out all the necessary paperwork and a couple hours later she was driving her car back home :yesnod
It amuses me so I figure I'll share this little story. I had talked to my salesman a couple times over the phone before I drove 4 1/2 hours one way to take a look at it. When I got to the dealership and introduced myself to the guy, he looked at me and said, "Oh!, I thought you were a little older". A little later in the transactions I ask the guy.. "So, I'm guessing you don't sell a lot of cars to guys my age?" ....I'm at Braman BMW of Miami which sells tons of High End cars (BMW, Mercedes, Aston Martin, Bentley, Rolls Royce, Ferrari, Bugatti, etc)..... He looks at me :skep and says, "Ummm, cars like that? NO!". I got a kick out of that. I'm not a real young guy but probably in a group of your younger members on here... I'm 29 and my wife is 27.
A little history about the car. Car was originally purchased in 2005 and was used in Lakeland, FL as a commercial vehicle. From there, Ed Morse Cadillac of Tampa had the vehicle and sold it to a private individual in Kissimmee, FL. This person had the vehicle until it ended up at the dealership in Miami. So, the car has pretty much stayed in the same general area that I live in. I would say as a word of advice... if you end up selling any of your cars that have a Navigation system, make sure you clear it out before you turn it over. I can see the previous owner's address as it's saved as 'Home' in the Navi system along with a lot of different places they have traveled. Not that I personally care about the guy's business, but you never know who the next person is that will buy the vehicle.
I am a victim of the common burnt lens that happened in the 2004 and early 2005 models (This carfax shows it had 10 miles on 12/22/2004 and was purchased with 21 miles on 1/4/2005) I'm wondering if anyone has any connections to help get this taken care of without coming out of pocket $2000+. I'll post my experiences at the local Cadillac dealerships in another thread altogether.
As a new owner of the veh, I wanted to get a copy of the Cadillac service history. Out of curiousity, has anyone ever been told it's "Illegal" for the Cadillac Service Manager to provide you with a copy of this document?
I guess you're probably tired of reading and want to see a couple pictures of the car. Here you go and sorry for the long introduction. :cheers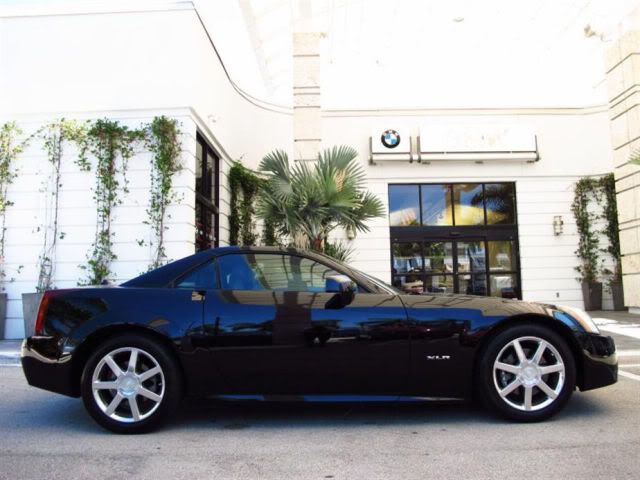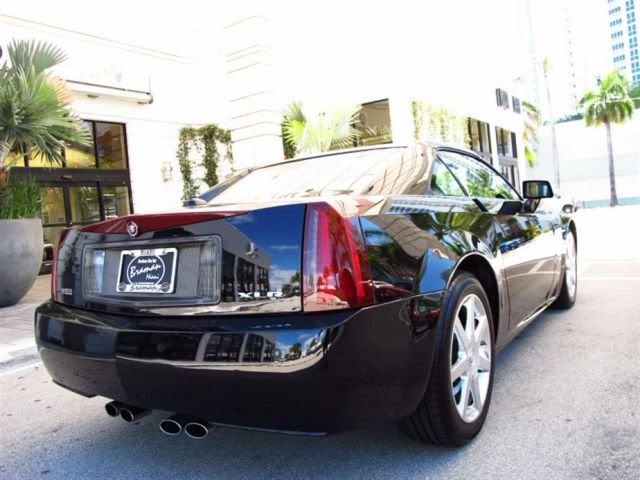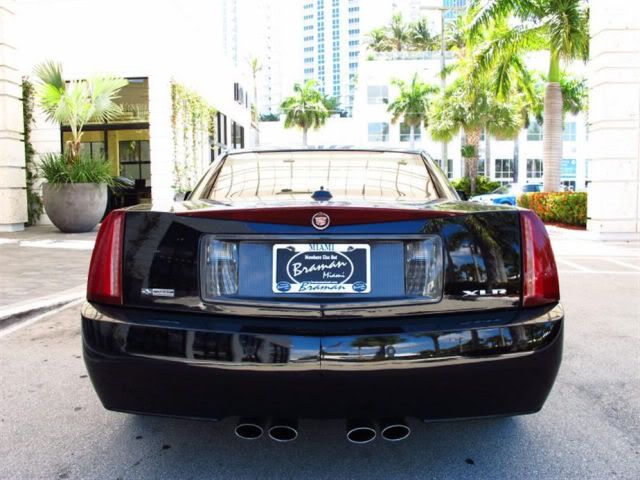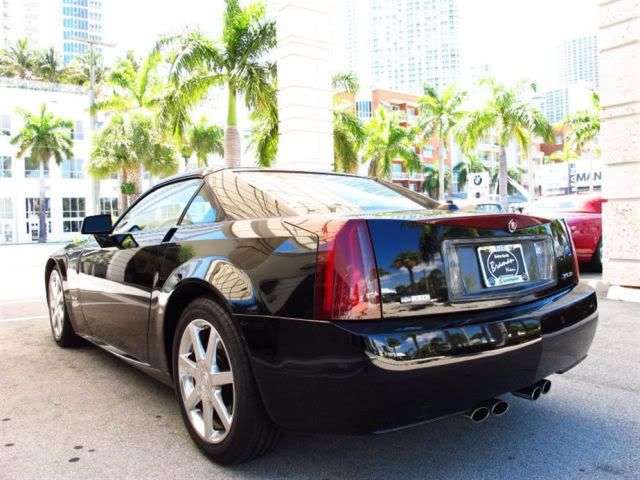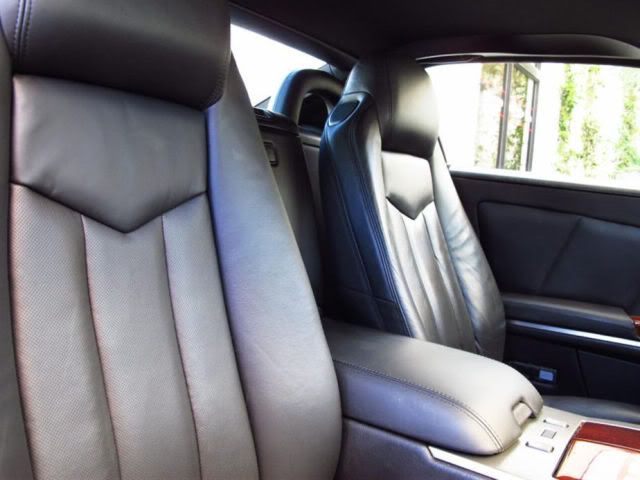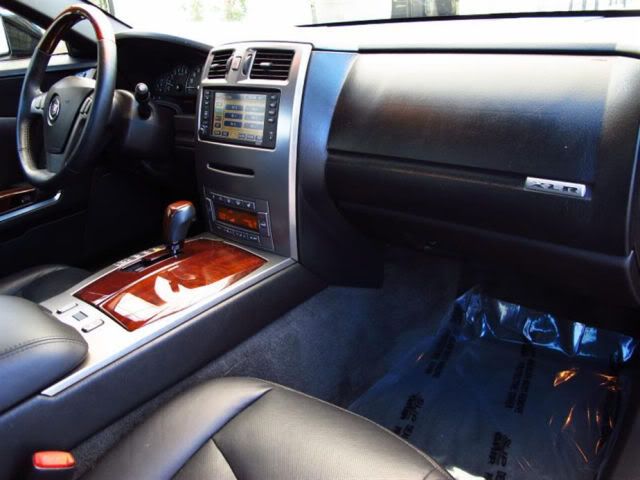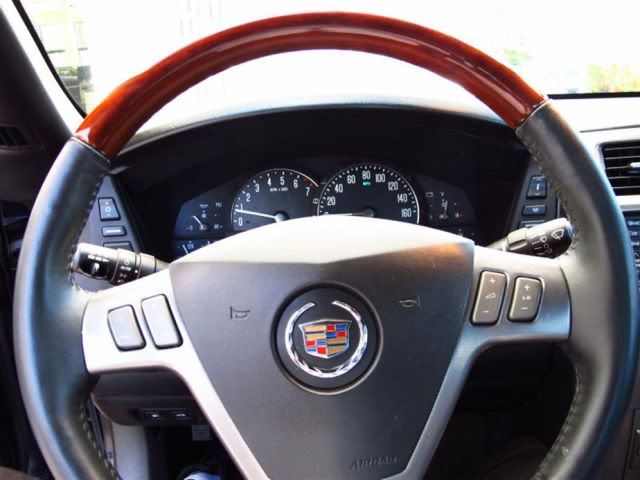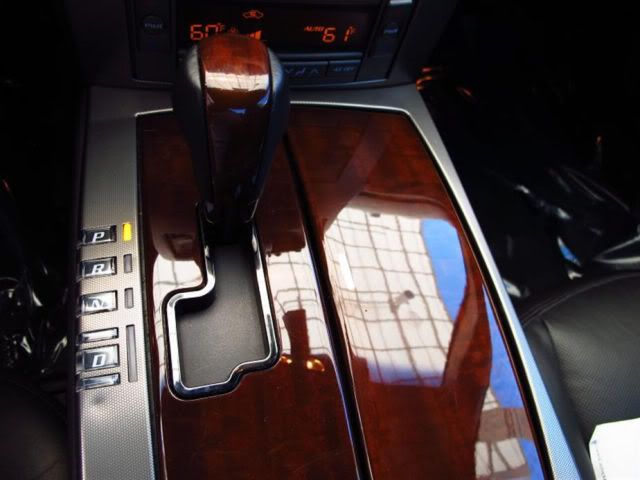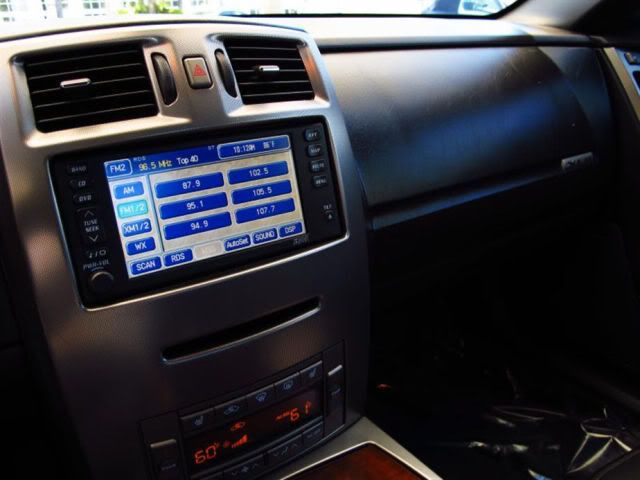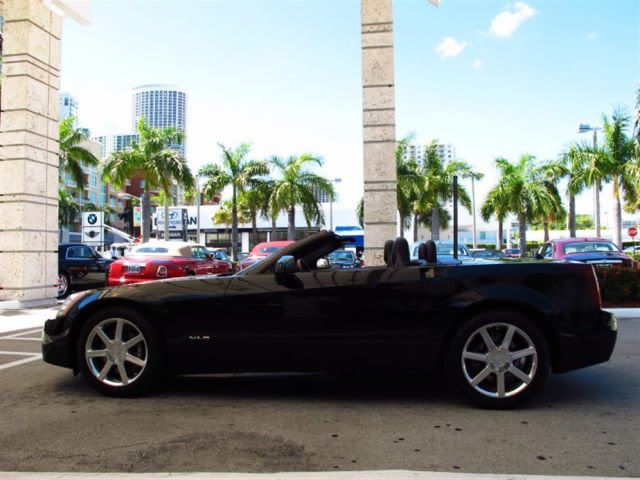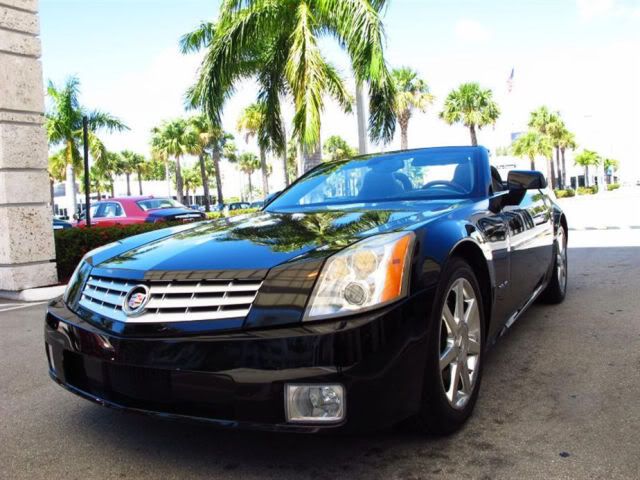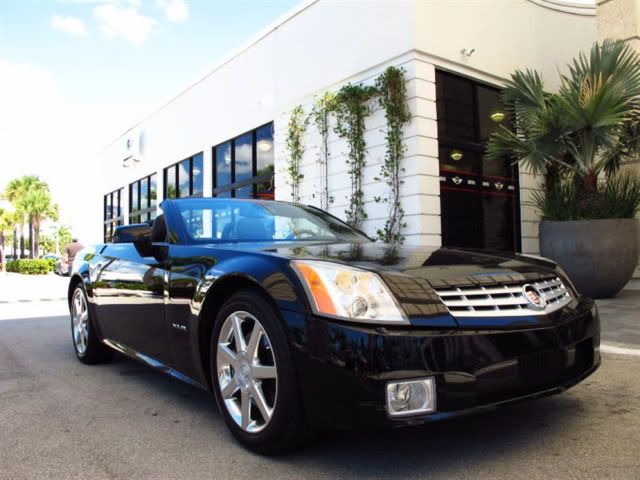 The Wifey reading up on all the gadgets and gizmos...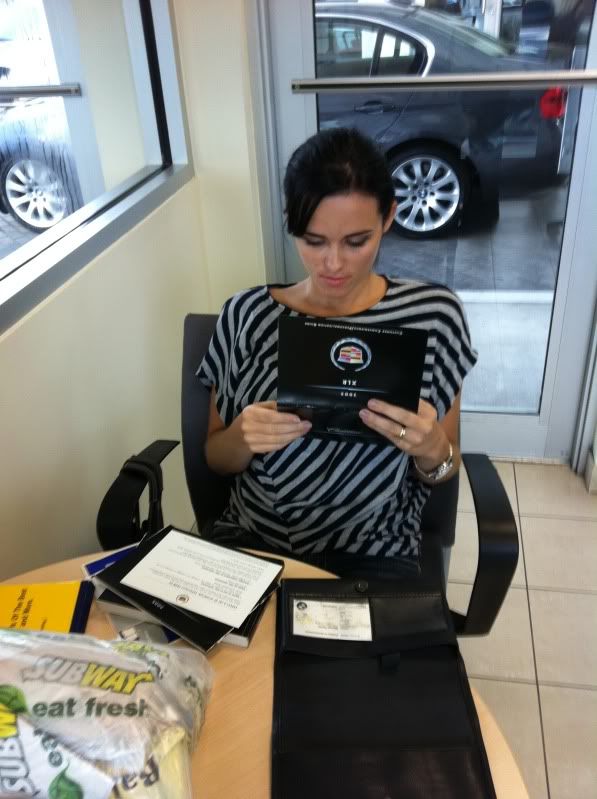 After the deal was finalized...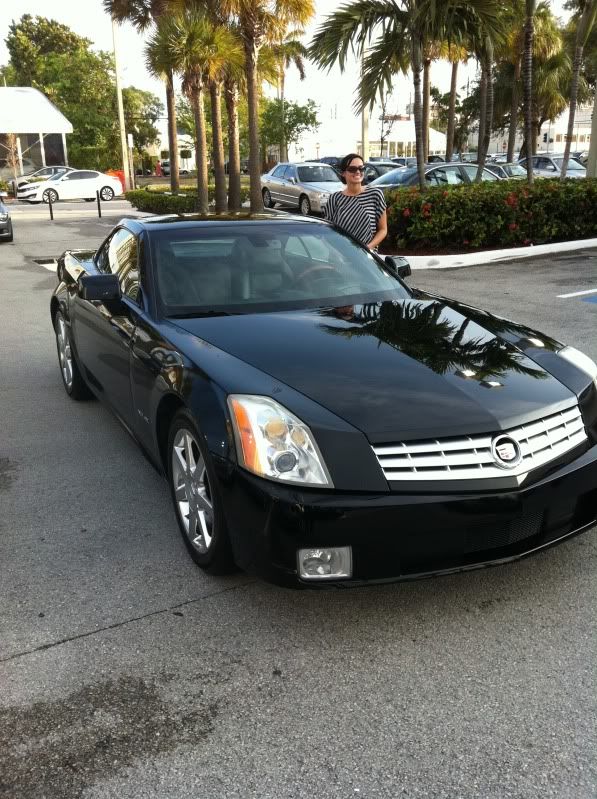 I think she was happy...