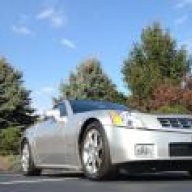 Joined

Jun 17, 2011
Messages

2,760
Location
My XLR/V(s)

2005 Light Platinium Silver XLR
CADILLAC ALLANTE XLR CLUB BREAKING NEWS…..
Hi y'all,
A Cadillac Allante owner and mechanic which is a good friend of mine, has emailed this car show information to me and has ask if I'd share this with my XLR Owners group and friends, in case anyone was interested in joining in the fun!
This year, The 18th Annual CADILLAC ALLANTE XLR NATIONAL SHOW will be hosted by, The ALLANTE-XLR INVITATIONAL. The event (Thursday August 20th through Saturday August 22nd) will be the LARGEST ALL Allante-XLR event of the year! You can be part of it!!!
In just 8 short months the Allante XLR National Show and Vacation will be held in Grand Rapids, MI and hosted by the Allante-XLR Invitational. The yearly Invitational event takes place simultaneously with the Grand Rapids Metro Street Cruise (the second biggest Street Cruise in the US, only Detroit's Woodward Cruise is larger) so it is important to get your room reservations made as soon as possible. Also, our host Hotel has informed us that due to the Metro Cruise they have two other groups that have blocked rooms and the total number of rooms available will be limited. We feel you will get the most out of this vacation if you stay at the Host Hotel and share the Allante XLR experience with other Allante XLR Owners, join in their company, be there for pictures and information updates. If you book a room and later find you have to cancel, please let us know before calling the Hotel as we do not want to lose that room if another event attendee who needs to can book it.
Our host hotel (The Hilton Doubletree Grand Rapids) is providing our group a discounted room rate ($122 per night), free breakfast and a reserved Allante-XLR Parking and Car Washing Area. Also there will be Allante experts on location at this hotel with parts and repairs available. They have already set up the following link to book rooms, set aside exclusively for our event, but please keep in mind there are a limited number of rooms available at this hotel. :
Phone Hilton Doubletree at 1-616-957-0100 and tell them you are with the Allante Event. If you wish to extend your stay beyond Thurs-Sat., you must phone in your reservation, ask for Janet and she will honor the price for the additional day(s)
Complete Event Registration Forms will be available soon on the following web sites:
Event Info – Welcome Allante-XLR Owners
or
Home - The Cadillac Allante XLR Club
This exciting event will include group tours, road trips, car show, front row seat to the Grand Rapids Metro Cruise and awards banquet with special guest speaker.
If you have an Allante in need of repair anywhere between New Jersey and Florida we will be glad to give you an estimate and let you know when we will be in your area. Call 1-609-634-6518 or email
itsonlyluv@comcast.net
be sure to include your home address and contact info. The Allante repair tour will run from January 19th until January 31st, 2020
Remember" Every day that passes, is one less Allante Day Drive Up Service"
CADILLAC ALLANTE XLR CLUB
C/O JOHNNY MONZO
138 BLACKWOOD BARNSBORO RD
SEWELL, NJ 08080
609-634-6518
Sent from my iPhone using Tapatalk
Last edited: