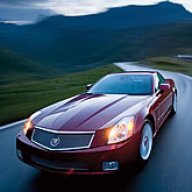 Seasoned Member
Staff member
Site Administrator
Joined

Oct 7, 2006
Messages

5,442
Location
My XLR/V(s)

Not yet!
Congress scales back tax break for car buyers

Harry Stoffer
Automotive News
February 12, 2009 - 12:00 pm ET
UPDATED: 2/12/09 1:46 p.m. EST

WASHINGTON -- A proposed tax break for new-vehicle buyers is dramatically scaled back in the final version of the economic stimulus bill.

Auto dealers and their allies had sought to make interest on auto loans and the sales and excise taxes on new-vehicle purchases deductible from federal taxes. Proponents say those measures are needed to boost showroom traffic and sales.

But the final stimulus bill -- a compromise between House and Senate negotiators -- makes only sales and excise taxes deductible. The loan interest provision was dropped, a spokeswoman for Sen. Barbara Mikulski confirmed today.

Sources said the trim in the tax break for new-vehicle purchases reduced its cost from about $11 billion to about $2 billion. Congressional negotiators sought to limit the cost of the stimulus bill to pacify lawmakers worried about spending.

Mikulski, D-Md., sponsored the original provision on vehicle purchases at the request of dealers. The spokeswoman said Mikulski considers the deduction for sales and excise taxes an important victory.

Final vote as early as Friday

In a statement Mikulski estimated that a family buying a new car will cut its federal taxes $300 to $600.

The National Automobile Dealers Association first called for the broader tax break last November.

The association maintained today that even the scaled-back tax break promises to boost vehicle sales.

"Anything that can help get consumers back into dealership showrooms can also help stimulate an economic recovery," said David Regan, NADA's vice president of legislative affairs.

The stimulus bill now calls for $789 billion in tax cuts and new spending. The House and Senate could vote to approve the bill as soon as today or tomorrow.

President Barack Obama says the bill is needed to prevent a further collapse of the economy and to create or preserve as many as 4 million jobs.

Wade Newton, a spokesman for the Alliance of Automobile Manufacturers, said today that more must be done to get consumers interested in buying vehicles. He said he expects industry groups to look for other legislation to accomplish that goal.