Howdy gang,
Cadillac Tech
asked me to post a thread here for custom name badges for your upcoming event in May.
I'm Datawiz over on the Corvetteforum.com and have been doing custom name tags for our annual Cruise-In to Bowling Green, KY. This will be my 3rd year making badges and t-shirts.
As a bonus, I've done this as a fund raiser for the St. Jude's Children's Hospital. In the first two years of this undertaking, I have personally contributed $11,000 to the hospital.
Here's a link to the CorvetteForum thread:
http://forums.corvetteforum.com/off-topic-26/
Basically, the specifics for ordering a badge are below.
I also have a $25,000 Direct-to-Garment printer that allows me to make 1-off T-shirts, even in BLACK. See the shirt sample at the end of this post.
Badge/Shirt Pricing:
Badges are $20 (including shipping) and $10 per badge will go to St. Jude. As you can see, each one is made specifically for YOU.
You can also get your badge on a T-shirt. (White $15, Black (colored) $20)
Shirts contribute $5 each for St. Jude
Payment Options:
PayPal to cellis2002@comcast.net

-or-

Send Check/M.O. to:

Patty Ellis
6900-29 Daniels Pkwy.
PMB 182
Fort Myers, FL 33912
Deadline for badge/shirt orders is 4/30/09.
Orders are processed in a first come, first PAID basis.

I will post the production/shipping progress in the second post of this thread. The only shipping guarantee I will make is if you meet the order deadline, you will have your product delivered before you leave for your event. :thumbs:
Some up close samples: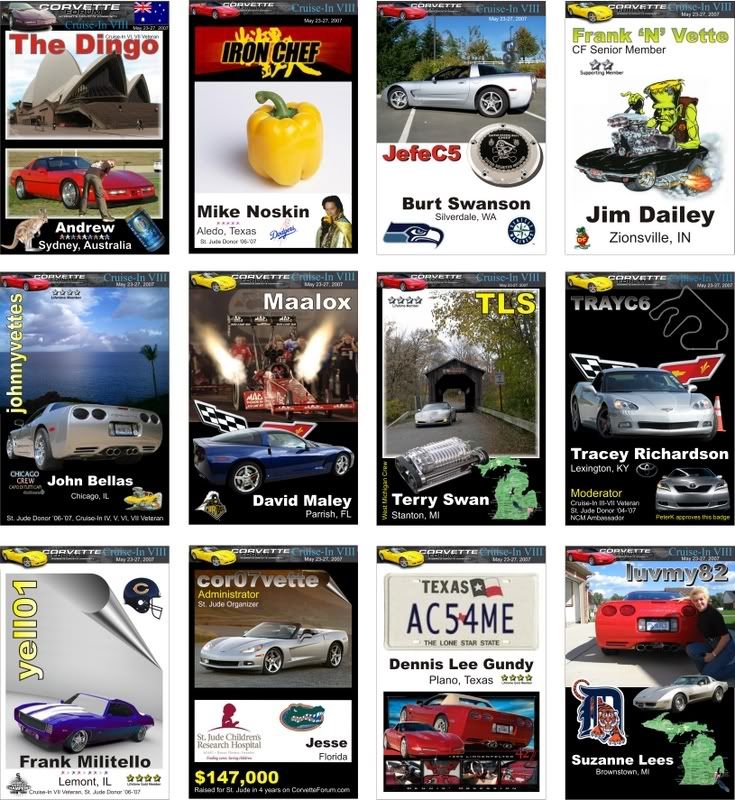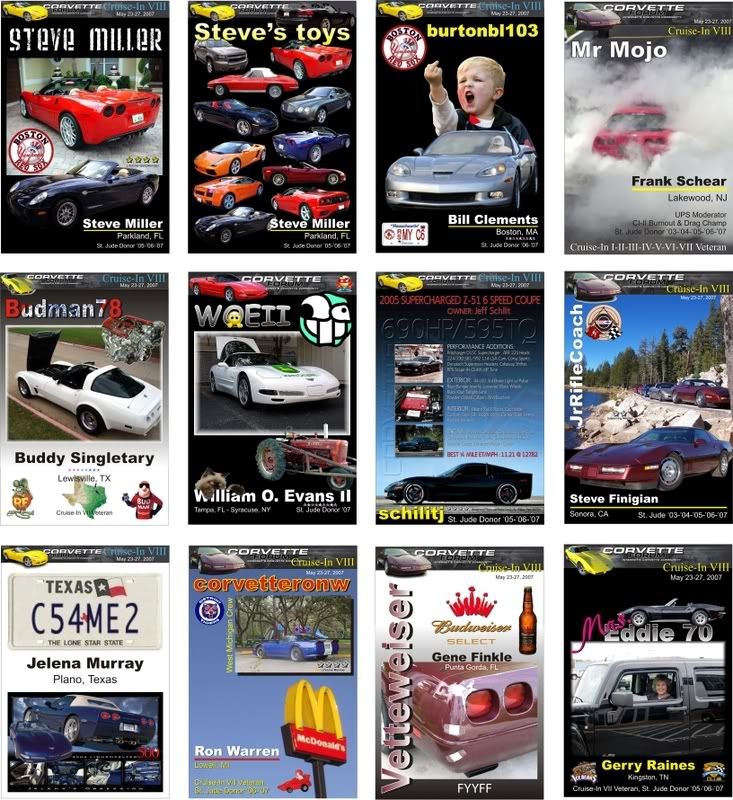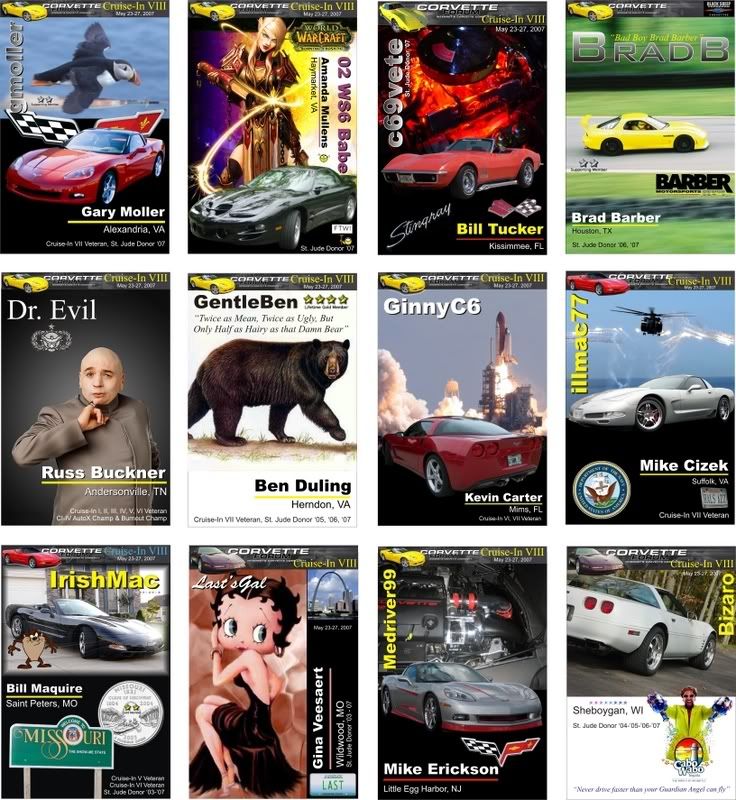 While I don't have an XLR, I do own/race a 2008 Z06.


Kind Regards,
Craig