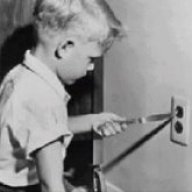 Joined

Oct 15, 2019
Messages

271
Location
My XLR/V(s)

2004 #67
For Sale: Hart drilled & slotted rotor set with pads, new. XLR excluding V.
Hi all,
I have this set kicking around and I'm really tired of moving them about. I believe it is same set as this from eBay:
[FRONT+REAR KIT]Platinum Hart -*DRILL & SLOT* Brake Rotors +CERAMIC Pads- 1380 | eBay
They're of course brand new and are out of the boxes (gone). Really quite nice and as a matter of fact, I use this brand on a couple of other cars I drive and they're 'ok'. I just happened to dislike the XLR caliper arrangement so I stepped up 'the brake' project on mine to different ones and that of course meant larger rotors. The Hart rotors are directional and properly so - something V owners can't say if they're using the stock rotors.
Bummer is going to be shipping: I just weighed things on a bathroom scale and the front pair is like 38 pounds, the rears and pad sets about the same, so you'd be looking at approximately 80 pounds (2 boxes @ 40 pounds). Calculate your shipping cost on your own please. I'm west of Montreal, Canada, post code J0P1P0. If you're in the neighborhood or thereabouts, you're welcome to pick 'em up.
They're at this point little more than boat anchors to me so throw me an offer (any offer) if you'd like but I really would check shipping costs prior. Write or p.m. with any questions and I'll be pleased to reply.