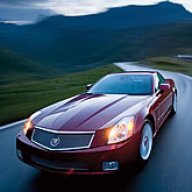 Seasoned Member
Staff member
Site Administrator
Joined

Oct 7, 2006
Messages

5,451
Location
My XLR/V(s)

Not yet!
GM begins dismissing 10,000 salaried workers
One-third of the cuts are in the U.S.

Jamie LaReau
Automotive News
March 25, 2009 - 12:01 am ET
DETROIT -- General Motors began notifying U.S. salaried workers on Tuesday that they will lose their jobs as it carries out previously announced plans to reduce its global white-collar work force by 10,000.
The automaker intends to cut 160 U.S. positions this week and 3,400 by May 1, spokesman Tom Wilkinson said. Most of those now being notified are engineers and engineering support staff at the Technical Center in the Detroit suburb of Warren, Mich.
The moves reflect GM's efforts to shrink further in the wake of declining sales and a global economic crisis. The automaker also is showing the federal government that it is taking steps to remain viable in hopes of winning $16.6 billion in U.S. loans in addition to the $13.4 billion borrowed already.
"We need to right-size the business to make it viable, and we need to get smaller and leaner to do that," Wilkinson said.
In early February, GM announced plans to eliminate the 10,000 salaried positions and said about a third of those jobs were in the United States.
"A significant number of those would come through involuntary separations; some would be through normal attrition," Wilkinson said.
He said GM offers up to six months of base salary plus a company contribution for insurance after the termination. GM also provides outplacement services.
GM also plans to cut 18,000 hourly jobs in the United States by year end.
Globally, GM employed 243,000 salaried and hourly workers at the end of 2008, Wilkinson said. GM plans to cut about 47,000 salaried and hourly jobs worldwide this year.