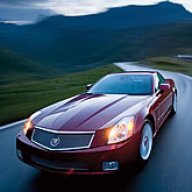 Seasoned Member
Staff member
Site Administrator
Joined

Oct 7, 2006
Messages

5,451
Location
My XLR/V(s)

Not yet!
GM plan: Closings, 47,000 job cuts
Local workers cautiously optimistic as Corvette plant set to start back up; future of BG facility remains unclear

By JENNA MINK, The Daily News, jmink@bgdailynews.com/783-3246
Wednesday, February 18, 2009 11:38 AM CST
Bowling Green Daily News
It's an uncertain time for workers at the General Motors Bowling Green Assembly Plant as the facility is set to reopen next week in the midst of more company-wide job cuts and plant closures.
General Motors plans to cut 47,000 global jobs and close five plants as part of its viability plan, which was submitted Tuesday to the U.S. Department of Treasury. At this time, further details about the cuts have not been released and it is unclear how the cuts will impact local workers, said Andrea Hales, communications director for the local plant.
"We are unaware of what the impact will be to the Bowling Green plant," she said. "We were all learning the information together, and I don't know when more specifics will be provided."
Company officials said they will notify plants of closures and job cuts when the timing is right.
"We will be in dialogue with the UAW and will notify plants that are affected in ordinary course as we've always done," GM CEO Rick Wagoner said Tuesday during a news conference.
Still, even in the midst of uncertainty, the viability plan could give a boost to the Corvette plant, said Bill Parsons, managing director for the Global Advanced-Leadership Center in Bowling Green and chair of the Global Automotive Conference.
The company's struggle for survival could inspire workers, he said.
"They know they're in the game to save this company," he said. "This is one where teamwork and work of labor and management is absolutely critical to be successful."
Workers return to work Monday at the Bowling Green plant, where the Corvette and Cadillac XLR are made, after a near two-month hiatus caused by decreased demand.
"I think overall we're just excited to get the plant up and running and do what we know how to do," Hales said. "We're ready to get into the swing of things and build cars."
The company must make some progress by March 31 when the government will re-evaluate loans made to GM and Chrysler. GM's planned cuts will help the company get back on its feet, Parsons said.
"GM will be less than half of its original size," he said. "They're going to be leaner and hopefully quicker to be able to take action ... skinnying down and being faster and more mobile is what is needed to compete in the global economy."
The company also plans to focus on four vehicle brands and cut others, including possibly Saturn, which has one dealership in Bowling Green. The brand will remain in operation until 2011. Company officials said they are open to spin-off plans from Saturn dealers and investors; otherwise the brand will phase out.
But the ability to sell the brand is a positive situation for dealers, Parsons said.
Saturn will be very attractive and likely sold to other manufacturers. In the short term, retailers will get more customers who are looking for deals as the brand winds down.
"I think selling off Saturn for a Saturn dealer is a good thing because they will get time and attention and support," Parsons said. "They're bound to be hooked up with a company that can focus and is interested in improving the brand."
The company had placed high hopes in the Saturn brand, but when the industry plummeted, so did Saturn, Wagoner said.
As part of its plan to reduce wage costs, the company recently offered a buyout package to all employees worth $45,000 - a $25,000 car voucher and $20,000 in cash. Officials offered the package to create job openings for lower-wage workers.
As workers wait to hear more details and eye the March 31 deadline, the uncertainty will likely drive more employees to accept the offer, Parsons said.
"I think they'll get a lot of takers," he said. "I think more people will accept it because of the uncertainty."
Josh Honshell, a GM worker who was laid off in October, said the buyout package is a last resort for him, and he will not consider the offer until he hears more details about labor contract negotiations.
"I haven't even looked at this buyout package," he said. "I'm not interested in it at all until after I see what happens. I want to see what transpires with the negotiations."
Honshell, who is not eligible for retirement, would have to quit the company if he accepted the package - a scenario he does not like.
"You hate to throw away the last 10 years of your life," he said. "It's a nightmare. We can't even plan anything for our future."