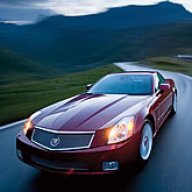 Seasoned Member
Staff member
Site Administrator
Joined

Oct 7, 2006
Messages

5,335
Location
My XLR/V(s)

Not yet!
GM scraps its plan to thin Cadillac herd
Reinstatements pull back from vision of Lexus-like network

Neil Roland
Automotive News -- March 15, 2010 - 12:01 am ET
General Motors Co. has scrapped a plan to reshape its Cadillac dealer network in the image of Lexus.
GM had said it wanted to cut the number of Cadillac franchises by two-thirds -- from 1,422 on Jan. 1, 2009, to about 500 by the end of this year. That plan would have put it in line with import luxury brands, which typically use a few hundred dealerships and focus on coastal urban markets.
Now GM is using dealer reinstatements to rebuild its network of small-town Cadillac dealerships, interviews with dealer lawyers, consultants and advocates showed.
The dealer representatives interviewed by Automotive News said 55 of their 75 clients that are to be reinstated are rejected Cadillac showrooms. The vast majority of those Cadillac dealerships, which were being wound down for closure by October, are in rural areas or small towns, the interviews showed.
"We think that GM realized that terminating these dealers would leave a lot of loyal Cadillac customers orphaned and not produce a material benefit in the form of increased sales," said Ernie Manuel, president of the Fontana Group in Tucson, Ariz., a financial consulting firm for dealerships.
The 922 Cadillac franchises marked for closure in last year's reorganization accounted for nearly half of the 2,000 GM stores affected. Last year GM planned to close 1,350 dealerships and another 650 franchises at dualed stores.
Since GM's bankruptcy last June, the company has been pushing Cadillac sales in large metropolitan areas on the East and West coasts while winding down dealerships in less populated regions, dealer lawyers and consultants said.
That attempted realignment sought to mimic the network distribution of BMW, Lexus and Mercedes-Benz, they said.
"Cadillac definitely appears to be rethinking any portion of their business plan that might have been lifted from the Lexus or BMW playbook," said Scott Watkins, senior consultant at Anderson Economic Group of East Lansing, Mich., a financial consulting firm for dealers.
On March 5, GM started notifying 661 of the 1,160 rejected dealerships that had filed for arbitration that the company intended to reinstate them.
The automaker sent the dealerships letters of intent that were supposed to arrive by Friday, March 12, GM spokeswoman Ryndee Carney said. The letters were to identify requirements such as capital, facility size and floorplan financing that stores had to satisfy to qualify for reinstatement.
Dealers have 10 days to sign and return letters and 60 days more to send paperwork to fulfill the requirements.
'We're excited'
"We're excited and looking forward to getting Cadillac back up here," said a rejected small-town Cadillac dealer, Charles Spadafora Jr. of Indiana, Pa.
Spadafora, 34, said the only thing that could keep him from pursuing reinstatement would be if the letter of intent contained onerous conditions, such as a requirement that he invest millions in his store.
GM wouldn't say how many Cadillac dealerships have been contacted or why such a disproportionate number seem to be Cadillac stores.
"We're not commenting on the specific dealers who are receiving letters of intent nor breaking it down by brand," Carney said.
A clue to GM's thinking might be found in Cadillac sales figures. Since the company's June 2009 bankruptcy, Cadillac's monthly sales have fallen 15 percent compared with the same period a year before, according to the Automotive News Data Center.
That's roughly twice as much as the 7 percent decline in Buick sales during the same period and the 8 percent slide in Chevrolet sales. It's comparable to GMC's 16 percent plunge.
"It doesn't take a rocket scientist to understand," said Ron Coleman, a dealer lawyer in Tacoma, Wash. "It wasn't costing GM a lot of money to have dealers in small markets sell Cadillacs."