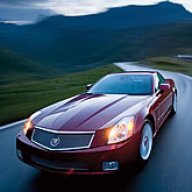 Seasoned Member
Staff member
Site Administrator
Joined

Oct 7, 2006
Messages

5,449
Location
My XLR/V(s)

Not yet!
GM: 'Substantial doubt' about continuing

Automaker's annual report says it hopes to get $7.7 billion from the government to remain viable.

By Ben Rooney, CNNMoney.com staff writer
March 5, 2009: 6:51 AM ET

NEW YORK (CNNMoney.com) -- General Motors Corp. said Thursday that it hopes to get additional loans from the government and that there is "substantial doubt" about the automaker's ability to remain a "going concern."

GM hopes to receive an additional $7.7 billion in federal aid, which would bring its total debt to the government to $30 billion by 2011, the company said in its annual report.

"The failure to obtain sufficient funding from the US government or governments outside the United States may require us to shrink or terminate operations or seek reorganization for certain subsidiaries outside the United States," the report said.

"If we fail to obtain sufficient funding for any reason, we would not be able to continue as a going concern and could potentially be forced to seek relief under the U.S. Bankruptcy Code," GM added.

Looking ahead, the company said it expects auto sales to remain weak. GM (GM, Fortune 500) said Tuesday sales fell 53% in February.

"Sales volumes may decline more severely or take longer to recover than we expect, however, and if they do, our results of operations and financial condition and the success of the Viability Plan will be materially adversely affected," the report said.