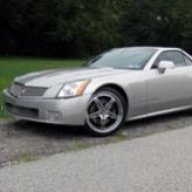 Joined

Jan 1, 2009
Messages

341
Location
My XLR/V(s)

2006 Silver XLR-V
I braved the Houston heat today and installed the new front and rear sway bars I had sitting in my garage that I had ordered from D3 a few months ago. They're actually the Corvette C6/ZO6 Sport Sway Bar Set from Hotchkis but fit fine on my XLR-V.
From what I know the new front bar is 1 1/4" tubular steel - 20% Stiffer than the stock XLR-V bar (which is the same as the Z51 and Z06 Vette)... and the rear is a 1 1/8" adjustable bar - Stiffness increase over the stock XLR-V bar (same as Z51) is adjustable to +15%, +45%, +80%. Stiffness increase compared to the stock ZO6 bar is adjustable to -15%, Same, +30%. I put mine in the middle position to start with as recommended by D3.
Everything seems to be of good quality and fits really well. Nothing weird in the installation and everything was straight forward... I think I completed the whole thing in about 90mins with basic tools and some ramps, jack stands, and a floor jack.
Apparently the new bars will improve cornering, and will fix the the wobble in the rear in aggressive moves on the XLR-V. (I hated the wobble in the rear with the stock rear bar.) After a quick test drive, I can tell you that although the change is subtle, it does handle cornering at high speed much better. Also, they don't seem to change the regular ride characteristic much - speed bumps and such are fine. Still perfectly nice ride for daily driving.
Photos attached below....
The size difference between the stock front and the new replacement: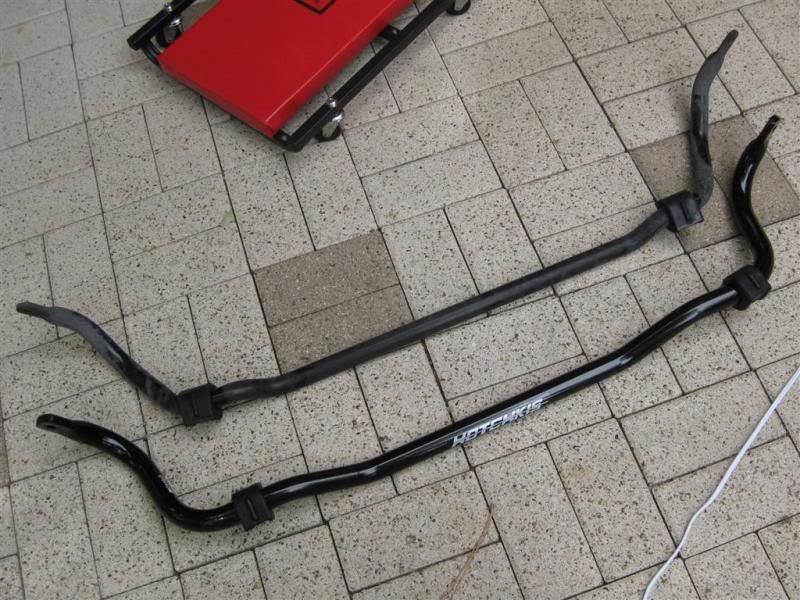 Front bar installed:
Another shot of front: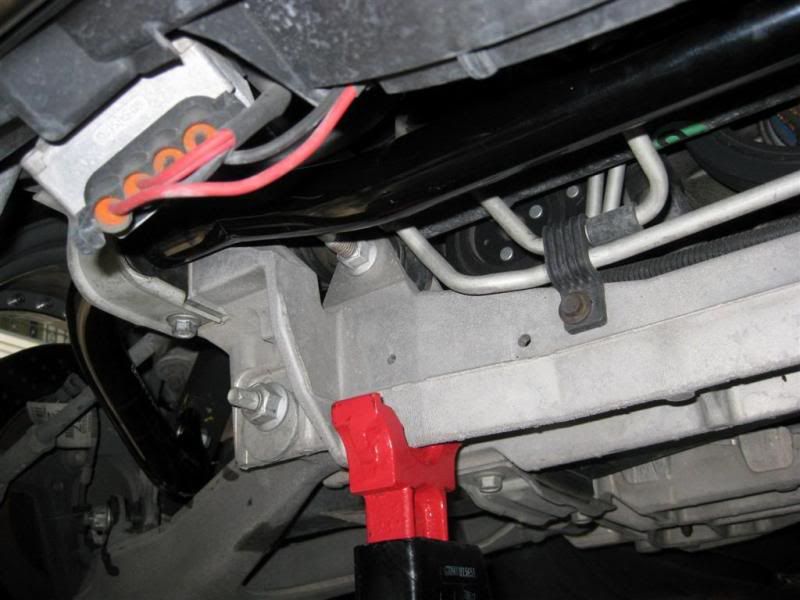 The size difference between the stock rear and the new replacement (makes the old stock bar look whimy)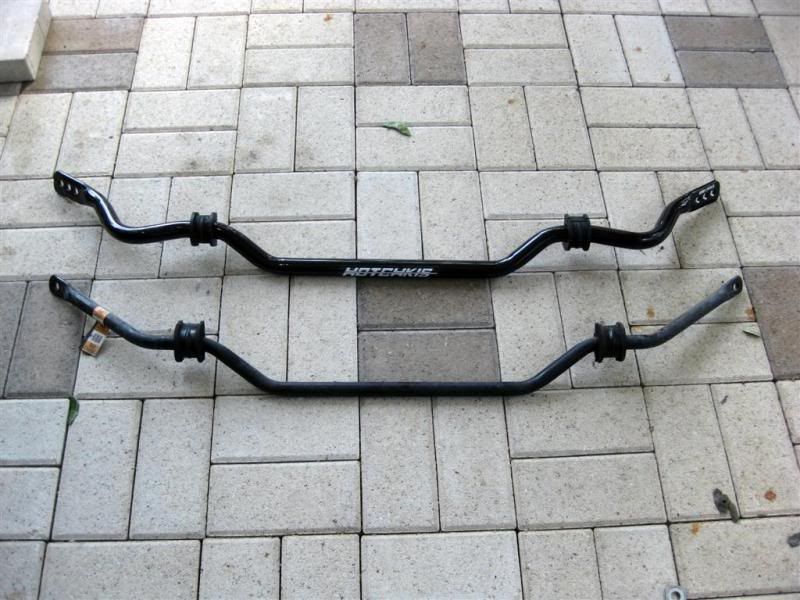 New rear bar installed (jack stands removed for the photo)