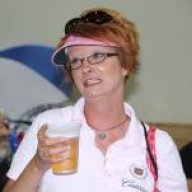 Joined

Oct 17, 2008
Messages

2,588
Location
My XLR/V(s)

Cubby's, RIII Attendee, Midwest Marauder Alcohol Czar
I though this article was interesting. Hope they are correct. Couple of American car makers on the list.
New Models Stir Car Buyers
by Jim Ostroff, Associate Editor, The Kiplinger Letter Friday, September 25, 2009
Auto dealers are growing more encouraged about revving up sales next year. Showroom traffic is picking up, and not just from folks lured by the cash for clunkers program.
Pent-up demand could boost sales to as high as 12 million vehicles in 2010. That's a relief after this year, which, even with Uncle Sam's incentives, will leave dealers with their worst showing since the early 1980s. Sales will be about 10.2 million, around two-thirds of dealers' annual sales for most of this decade.
Sales in 2011 could hit the 13 million mark as the economy grows even stronger, as it's expected to do. Moreover, the median age of vehicles on the road today is 9.5 years -- the highest it has ever been -- according to the National Automobile Dealers Association. True, cars last longer these days, but nevertheless, more and more owners of older cars will be looking to replace them.
New or redesigned models are generating buzz that dealers are growing confident will turn into sales. For example, "the totally revamped
2010 Ford Taurus
is a stunning car that should sell very well, along with the new Chevy Equinox crossover that gets more than 30 miles per gallon on the highway," says Erich Merkle, president of Autoconomy, an auto industry consulting firm.
Other cars that are likely to be way better than average sellers in the coming year are the
2010 Ford Mustang
, the
Chevy Camaro
, the
Buick LaCrosse
, the
Hyundai Sonata
and two new Kia models, the
Forte
and the
Soul
.
Uncle Sam's clunker program stirred up a lot of interest in new cars."It was far more successful than anticipated because many people who came to dealers to look didn't qualify for rebates, but they bought new cars anyway," says Rebecca Lindland, director of automotive research for North and South America for IHS Global Insight, an economic consultancy. These walk-ins may have boosted sales by 200,000 during summer, in addition to the half million or so cars sold under the clunker program, Lindland says.