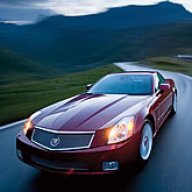 Seasoned Member
Staff member
Site Administrator
Joined

Oct 7, 2006
Messages

5,440
Location
My XLR/V(s)

Not yet!
Plan to move 2,000 jobs to GM Bowling Green on hold, union says
By Jere Downs • jdowns@courier-journal.com • February 10, 2009
Plans announced last year to move 2,000 General Motors jobs from Wilmington, Del., to Bowling Green to build the Pontiac Solstice and Saturn Sky by 2012 appear to be on hold, United Auto Workers Local 2164 President Eldon Renaud said today.
"The future does not look good for that right now," Renaud said. "The talk we are hearing is those vehicles will not be built here,"
Renaud's comments came as GM announced plans to cut 10,000 of its white collar staff of 73,000. GM spokesman Tom Wilkinson said today it was too soon to discuss how those cuts could affect individual plants like Bowling Green.
"We are just starting to roll this out," Wilkinson said in an interview.
Wilkinson did not immediately return a call seeking comment on the company's plans for production of the Solstice and Sky.
Debuted in 2004 to acclaim, the sleek Solstice was one of the vehicles championed by Bob Lutz, who announced his retirement yesterday as GM's vice chairman.
Shut down since before Christmas, the Corvette plant resumes production Feb. 23, Renaud said.
Making only 11 Corvettes and Cadillac XLR vehicles per hour, the factory will run at the slowest pace Renaud said he has observed in 41 years with GM. In better times, the Corvette plant would produce up to 3,000 sports cars a month, or 18 vehicles per hour.
The Bowling Green plant now employs about 800 blue collar workers, Renaud said. Layoffs will reduce those ranks to about 575 people by the end of April on one production shift, he added.
"At what point are we in jeopardy of losing our plant and moving it?" Renaud said. "People are very worried."