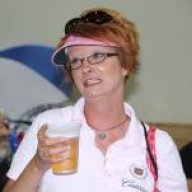 Joined

Oct 17, 2008
Messages

2,588
Location
My XLR/V(s)

Cubby's, RIII Attendee, Midwest Marauder Alcohol Czar
I know I am not the only one watching reality tv. I am reality TV junkie. I thought it would be fun to have a thread that we can talk about the shows that we are watching. As of late I have been watching Big Brother 11, Hells Kitchen, and Addicted to Beauty. Oh and Jon & Kate plus 8 but we already have a thread for that.

For those of you that watch BB11 and Hell's Kitchen.
Hell's Kitchen I was happy to see Teck go bye bye. I think the winner this season is going to be a man. The men are constantly out performing the women.
BB11 the wizard power. No one knows Jeff has it and I think he will use it to pull off both the nomiees for eviction and put up Jessie and Natalie.
I know Madam watches these shows. What do you think? What other reality shows are you watching?