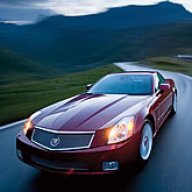 Seasoned Member
Staff member
Site Administrator
Joined

Oct 7, 2006
Messages

5,451
Location
My XLR/V(s)

Not yet!
Report: GM considering Chapter 11 filing, new company

Automotive News
February 14, 2009 - 12:30 pm ET

DETROIT (Reuters) -- General Motors, nearing a Tuesday deadline to present a viability plan to the U.S. government, is considering as one option a Chapter 11 bankruptcy filing that would create a new company, the Wall Street Journal said in its Saturday edition.

"One plan includes a Chapter 11 filing that would assemble all of GM's viable assets, including some U.S. brands and international operations, into a new company," the newspaper said. "The undesirable assets would be liquidated or sold under protection of a bankruptcy court. Contracts with bondholders, unions, dealers and suppliers would also be reworked."

Citing "people familiar with the matter," the story said that GM could also ask for additional government funds to stave off a bankruptcy filing.

GM declined to comment, the story said.

GM and Chrysler LLC face a Tuesday deadline to file restructuring plans to the government in exchange for receiving $17.4 billion in federal loans.

Automakers have struggled as U.S. auto sales have tumbled amid a recessionary economy. U.S. auto sales in January tumbled to a 27-year low.

GM has been in talks with bondholders and the UAW to get an agreement on a restructuring that would wipe out about $28 billion in debt for the auto maker, sources have told Reuters. However, it appears unlikely a deal could be reached by the Tuesday deadline, they said.

GM has already announced plans to cut 10,000 salaried workers worldwide, or 14 percent of its staff, impose pay cuts for most remaining white-collar U.S. workers and has offered buyouts to its 62,000 U.S. workers represented by the UAW.

In addition, it is trying to sell its Hummer SUV and Swedish Saab brands and is reviewing the status of its Saturn brand.