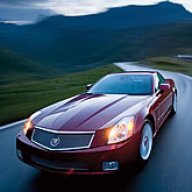 Seasoned Member
Staff member
Site Administrator
Joined

Oct 7, 2006
Messages

5,396
Location
My XLR/V(s)

Not yet!
Senate passes cash for clunkers extension 60-37
Funding expected to last through Labor Day weekend

Neil Roland
Automotive News

WASHINGTON
-- The Senate added $2 billion to "cash for clunkers," ending a week of suspense about whether the popular new program would have to shut down for lack of funds.
The bill, identical to the one that passed the House last week, now goes to President Barack Obama for his signature. The administration has pushed hard for the new funding.
Tonight's 60-37 vote is a victory for the auto industry, Democrats and consumers who have unexpectedly flocked to near-empty showrooms since the program began July 1.
"This has been a highly successful program, probably the most successful of any in the stimulus package to date," Sen. Carl Levin, D-Mich., said on the Senate floor today.
The new funding will extend the temporary program through Labor Day and spur about 500,000 new auto sales on top of the 250,000 already completed, Transportation Secretary Ray LaHood has said.
LaHood warned last week that the program would have to be suspended because its $1 billion fund would be depleted by Aug. 2.
The House reacted within 24 hours of that warning by passing the extension.
In passing the same legislation today, the Senate acted a day before its month-long recess begins.
The Senate rejected amendments from six Republicans and one Democrat that would have delayed new funding for at least a month and likely resulted in a suspension of the program.