Joined

Feb 19, 2015
Messages

496
Location
My XLR/V(s)

2004 silver XLR
XLR vs EVOQ.

The issue was debated on this site May 8, and after May 27, an article for the XLR V was made by HAGERTY people, was the issue used for their article?



The base XLR has the Allanté similar engine, more powerful and updated for a rear wheel drive, its power train is excellent and durable for some very long mileages.



The V engine is the same as the EVOQ....the exhaust system is not the same, (for all XLR ).

The suspension seems to be of the corvette as they used the same magnetic S/A, the rear and the front suspensions are very similar then a corvette, the same for the steering rack and pinion.....For the EVOQ, it is unknown.


The body style are very similar, XlR body has a corvette fiberglass type, more cubic, higher, the front and rear ends are not the same, the retractable top is not working the same way, the interior is of a completed different design, all the lamps, the mirrors, and the wheels looks different, (du to the wider wheels), finally the XLR is smaller.... The Evoq body is made of sheets metal with a longer and lower body.

The Chassis on the XLR, is of a shorter wheel base, with some different tracks at the front and rear....The EVOQ chassis is unknown, it could be a GM chassis.


The XLR still a fine car to drive when it is not at the dealership for the electric
problems of all sorts, the car seems to be build in a rush, putting some modules in somes car wells is indicating a not so good vision..... the same for the corvette (AND XLR) problems, with their BCM.


The vital ''no longer available parts'' for keeping the XLR on the road for many years seems to be planned by the car producer, as no help are really given to the owners.

Could the EVOQ would have the same treatment, it looks a reality, remember the GM electric car in the past years, pulling it away from the owners for the salvage yard, for making it a steel cube for the next cars to be build.


Would the CADILLAC EVOQ been build with its steel body as promoted by the medias, the production and the sales of it would have been much better then the XLR, as when the medias found the reality, they were informing the consumers, that actually the XLR is simply and noting more then a luxury corvette, and much too expensive....

My opinion, not producing the CADILLAC EVOQ was a fatal error.....wish the next roadster will be a real CADILLAC made of sheet metal.....


Its an opinion.

PS all cars insurances have lower some prices presently, because of the present confinement and the less used of the car, rest asuured the insurances people will adjust their prices accprdingly to the utilisation made in the very near futur.

IAN



<strike></strike>
---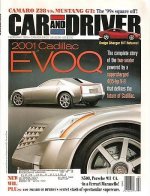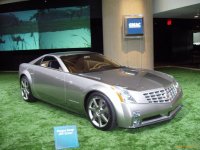 <strike></strike>

<strike></strike>
<strike></strike><strike></strike>
Last edited: