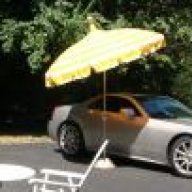 Joined

Oct 19, 2008
Messages

268
Location
My XLR/V(s)

2006 Lt Plat XLR-V, Midwest Marauder CFO
Brandon Ott – Fri Jun 5, 1:00 am ET
After New York, America's safest cities are: San Jose, Los Angeles, San Diego, El Paso, Honolulu, Denver, Boston, Las Vegas and Louisville.
And the U.S.'s least safe city? That distinction goes to Memphis, Tennessee, with a crime rate of 18% per capita, followed by Atlanta (16%), San Antonio (15.2%), Detroit (13.7%) and Milwaukee (13.4%). These rates reflect the total crimes detailed in the FBI's report divided by the population of the city.
Can you believe we just visited two of the top three LEAST safe cities in America and had a wonderful time! Isn't America great!