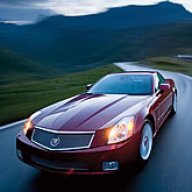 Seasoned Member
Staff member
Site Administrator
Joined

Oct 7, 2006
Messages

5,368
Location
My XLR/V(s)

Not yet!
BREAKING: Graham out at Corvette Assembly Plant; Bob Parcell of CAMI in
Paul Graham announced this morning that he is leaving Bowling Green Assembly on Oct 1 to take the position as plant manager of Arlington Assembly and will be replaced by Bob Parcell of CAMI Automotive.
CAMI Automotive is a joint venture between Suzuki and GM located in Ingersoll, Ontario Canada.
Bob Parcell was President of CAMI
CAMI automotive builds sport utilities, including the Chevrolet Tracker, the Suzuki Vitara, Suzuki Swift, Suzuki Sidekick, the Geo Metro, and Chevrolet Equinox.
The announcement of Bob Parcell taking over at the General Motors Assembly Plant in Bowling Green has not been announced to employees yet.
CAMI workers enjoyed the success of the Cash for Clunkers program as optional overtime shifts were added to meet increased demand.
Quote:
<table border="0" cellpadding="4" cellspacing="0" width="100%"> <tbody><tr> <td class="alt2" style="border: 1px inset ;"> "It's quite a relief, especially since we were anticipating having to work enormous amounts of overtime. The numbers showed they could not fulfil the demand even with overtime," </td> </tr> </tbody></table>
said CAW spokesperson Mike Murphy.
With the recent launch of the Terrain, a crossover utility vehicle, CAMI president Bob Parcell said the plant was lucky to have
Quote:
<table border="0" cellpadding="4" cellspacing="0" width="100%"> <tbody><tr> <td class="alt2" style="border: 1px inset ;"> "two very hot vehicles in the marketplace". </td> </tr> </tbody></table>
Information via @Corvettemuseum