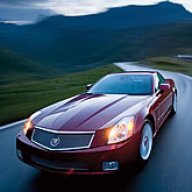 Seasoned Member
Staff member
Site Administrator
Joined

Oct 7, 2006
Messages

5,396
Location
My XLR/V(s)

Not yet!
GM designer Nesbitt to be named head of Cadillac
Jamie LaReau
Automotive News
July 22, 2009 - 10:49 pm ET

DETROIT
-- General Motors Co., continuing to shake up management since exiting bankruptcy two weeks ago, plans to name designer Bryan Nesbitt as chief of Cadillac.
The appointment is scheduled to be announced Thursday and takes effect August 1, said spokesman Terry Rhadigan.
Nesbitt, known for penning Chrysler's PT Cruiser, has spent eight years at GM, where he is currently in charge of North American design.
His move to Cadillac is in line with a strategy outlined by Vice Chairman Bob Lutz on July 10, when Lutz postponed his retirement to take a new role as chief of marketing and communications with oversight of design. Lutz, 77, said then that he would put design at the center of GM's advertising message.
Nesbitt will report to Lutz.
Rhadigan said interim Cadillac general managers Steve Hill and Steve Shannon will be reassigned and their new positions will be announced soon.
Nesbitt's new role was reported earlier by the autoextremist.com Web site.
He has been GM's vice president of North American design since June 2007. Before that he was executive director of design for GM Europe.
Nesbitt came to GM in 2001 from Chrysler, where he worked with Lutz and designed the PT Cruiser. He later crafted GM's version of the retro wagon, Chevrolet's HHR.