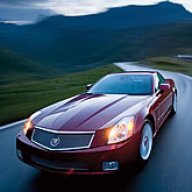 Seasoned Member
Staff member
Site Administrator
Joined

Oct 7, 2006
Messages

5,396
Location
My XLR/V(s)

Not yet!
FOR RELEASE: 2009-07-23

New Slate of GM Board of Directors Members Selected
13-member board brings diverse industry experience to guide the new company
DETROIT
– General Motors Company today named the five newest members of its board of directors (BOD). The GM directors, elected to the GM BOD on July 20, include:
Carol Stephenson, dean of Ivey School of Business at University of Western Ontario, and has been a member of the GM Canada Advisory Board
Daniel Akerson, managing director, The Carlyle Group
David Bonderman, co-founding partner, TPG
Robert Krebs, retired chairman and chief executive officer, Burlington Northern Santa Fe
Patricia Russo, former chief executive officer, Alcatel-Lucent
Led by Chairman of the Board Edward E. Whitacre Jr., former chairman and CEO of AT&T Inc., the 13-member board includes 10 representatives nominated by the United States Treasury, one representative nominated by the governments of Canada and Ontario and one representative nominated by the United Auto Workers Retiree Medical Benefits Trust, and Fritz Henderson, General Motors Company president and chief executive officer serves as the thirteenth member.
The retiree benefits trust selected veteran auto industry analyst Stephen Girsky as its board nominee last month. Also serving on the board of directors of General Motors Company are six members of the former General Motors Corporation board: Erroll Davis, Jr., chancellor, University Systems of Georgia; Fritz Henderson, president and CEO, GM Company; Neville Isdell, retired chairman and CEO, The Coca-Cola Company; Kent Kresa, chairman emeritus, Northrop Grumman Corporation; Philip Laskawy, retired chairman and CEO, Ernst & Young LLP; Kathryn Marinello, chairman and CEO, Ceridian Corp.
"The members of this new board of directors bring immense experience and diverse perspectives to the table, and that's exactly what GM needs," said Whitacre. "The collective expertise of the new BOD is vital at this time as GM seeks to redefine itself as the vehicle design and customer care leader of the extremely competitive auto business."
Committee participation by the BOD members will be announced at a later date. Additional biographical information on each of the new board members can be found at the end of this release.
Also announced today is the appointment of Anne T. Larin as the Corporate Secretary for General Motors Company. Since joining GM in 1990, Larin has served in a variety of roles including l ead attorney for SEC reporting and secretary to board audit committee. Prior to joining GM, Larin was an associate at Munger, Tolles & Olson in Los Angeles and clerked for Judge Cornelia Kennedy on the U.S. Court of Appeals. Larin earned her J.D. from the University of Michigan Law School.
Biographical summaries the newest GM BOD members
Daniel F. Akerson (60) has been managing director and co-head of the U.S. Buyout Fund of The Carlyle Group since 2003. He previously served as chairman and chief executive officer of XO Communications from 1999 to 2003. He served as chairman of Nextel Communications from 1996 to 2001 and chief executive officer from 1996 to 1999. Mr. Akerson is also a member of the board of American Express Company.
David Bonderman (66) is co-founding partner and managing general partner of TPG, a private investment firm founded in 1992. Prior to forming TPG, Mr. Bonderman served as chief operating officer of Robert M. Bass Group and a partner at Arnold & Porter LLP. Mr. Bonderman is also chairman of Ryanair Holdings PLC and a member of the board of CoStar Group, Inc., and Gemalto N.V., among others.
Stephen J. Girsky (47) is president of S. J. Girsky & Co., an independent advisory firm based in New York. Most recently, he was president of Centerbridge Industrial Partners, LLC, an affiliate of Centerbridge Partners, L.P., a private investment firm. Prior to joining Centerbridge, Mr. Girsky was a special advisor to the CEO and CFO of General Motors Corporation from 2005 to 2006. Mr. Girsky has also been an advisor to the UAW. Mr. Girsky also served as managing director at Morgan Stanley and a senior analyst of the Morgan Stanley automotive and auto parts research team. Mr. Girsky is also a former lead director of the board of Dana Holding Corporation.
Robert D. Krebs (67) is a retired chairman and CEO of Burlington Northern Santa Fe Corporation (BNSF), where he served as Chairman from 2000 until 2002. He previously served as chairman and CEO of BNSF from 1999 until December 2000 and as chairman, president and CEO from 1997 to May 1999. Mr. Krebs is also a member of the board of UAL Corporation.
Patricia F. Russo (57) is former CEO of Alcatel-Lucent S.A., where she served from 2006 to 2008. Prior to the merger of Alcatel and Lucent in 2006, she served as chairman and CEO of Lucent Technologies, Inc. Prior to rejoining Lucent in 2002, Ms. Russo was president and COO of Eastman Kodak Company. Ms. Russo is also a member of the boards of directors of Alcoa Inc., and Schering-Plough Corporation.
Carol Stephenson (58) has been Dean of the Richard Ivey School of Business at The University of Western Ontario since 2003. She previously spent many years in the Canadian telecom industry, serving as president and CEO of Lucent Technologies Canada from 1999 to 2003. Ms. Stephenson is also a member of the board of directors of Intact Financial Services Corporation (formerly ING Canada) and has been a member of the General Motors of Canada Advisory Board.
CONTACT(S):
Reneé Rashid-Merem
313-665-3128 (office)
313-701-8560 (cell)
renee.rashid-merem@gm.com
Julie Gibson
212-418-6381 (office)
313-213-3086 (cell)
julie.m.gibson@gm.com