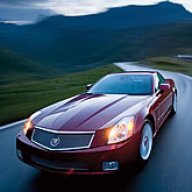 Seasoned Member
Staff member
Site Administrator
Joined

Oct 7, 2006
Messages

5,449
Location
My XLR/V(s)

Not yet!
New Top End Cadillac to be Built in Detroit in 2015
2014-09-19
GM Press Release
<object id="flashObj" classid="clsid
<embed src="http://c.brightcove.com/services/viewer/federated_f9?isVid=1&isUI=1" bgcolor="#FFFFFF" flashvars="videoId=3793190983001&playerID=1055201185001&playerKey=AQ~~,AAAA9K3O_eE~,BF-rjVZt6dxWMzhYS_d0aK6IljUB_vgT&domain=embed&dynamicStreaming=true" base="http://admin.brightcove.com" name="flashObj" seamlesstabbing="false" type="application/x-shockwave-flash" allowfullscreen="true" allowscriptaccess="always" swliveconnect="true" pluginspage="http://www.macromedia.com/shockwave/download/index.cgi?P1_Prod_Version=ShockwaveFlash" height="270" width="480"></object>
DETROIT
– Cadillac announced today it will elevate its growing portfolio with a new, top-end, high-technology car. The as-yet unnamed Cadillac will go into production in the fourth quarter of 2015 at the Detroit-Hamtramck assembly plant.
The addition of this new Cadillac is part of a previously announced $384 million investment in the facility on Detroit's east side. Tools and equipment unique to the Cadillac model were installed recently.
"The objective for this upcoming model is to lift the Cadillac range by entering the elite class of top-level luxury cars," said Cadillac President Johan de Nysschen. "Currently in development, this new rear wheel drive-oriented sedan uses completely new, custom-designed materials on a unique vehicle architecture.
"In addition to new technology in the car itself, we are instituting innovative manufacturing techniques to assemble it with the precision deserving of a luxury make."
Positioned above today's CTS and XTS product lines, the new top-of-the-line Cadillac adds to rather than replaces any model in the portfolio. The model name will be announced soon. It will make its public debut in the first half of next year.
Said Michigan Gov. Rick Snyder: "Michigan takes great pride in being recognized as the automotive capital of the world, GM's choice to build its Cadillac flagship sedan at Detroit Hamtramck is a testament to the spirit, resolve and talented workers residing in our communities and state, and demonstrates the high quality of what 'Made in Michigan' means. And it's another sign of the amazing comeback underway that's building a strong foundation and bright future for all Michiganders."
Four of seven Cadillac models – the ELR at Detroit-Hamtramck and the CTS sedan and ATS sedan and Coupe are built at Lansing Grand River – are assembled in Michigan.
"This is another testament to the power of collective bargaining and what can be achieved when we all work together," said UAW Vice President Cindy Estrada, who leads the union's GM Department. "Our members work hard and take great pride in creating quality products that drive the industry forward and make these achievements possible."
Detroit-Hamtramck Assembly opened in 1985 and spans two cities - Detroit and Hamtramck. It is the home of GM electric vehicles, including the Cadillac ELR and is the company's most complex plant in North America building five models on one production line. GM has invested more than $1 billion in the plant over the last five years.
"This is wonderful news for Michigan. For 110 years, Cadillac has been building beautiful, cutting-edge vehicles right here in Michigan, and today's announcement just reinforces how exciting the future is for Cadillac, GM, and our state," said U.S. Sen. Debbie Stabenow. "I am thankful for (GM CEO) Mary Barra's commitment to Michigan and American manufacturing."
Cadillac has been a leading luxury auto brand since 1902. Today Cadillac is growing globally, driven by an expanding product portfolio featuring distinctive design and technology. More information on Cadillac appears at
Luxury Cars, SUVs, Sedans, Coupes, and Crossovers | Cadillac
. Cadillac's media website with information, images and video can be found at media.cadillac.com.