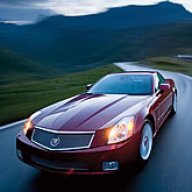 Seasoned Member
Staff member
Site Administrator
Joined

Oct 7, 2006
Messages

5,449
Location
My XLR/V(s)

Not yet!
Tennessee and Kentucky plants can survive GM crisis
Spring Hill, Bowling Green build models considered essential to car maker's future
By G. Chambers Williams III • THE TENNESSEAN • November 16, 2008
"This economic crunch is difficult for the auto industry just as it is for most Americans, and the auto industry is especially important to Tennessee," U.S. Sen. Lamar Alexander, R-Tenn., said Friday.
"I am closely monitoring proposals that affect auto jobs, and will be ready to go to work on those proposals Monday when the Senate reconvenes," he said, although he did not indicate whether he was leaning toward or against a bailout.
GM, Ford Motor Co. and Chrysler LLC want the government to provide low-interest loans of up to $50 billion to help them through the current financial crisis, which has been brought on by poor auto sales that have been blamed on this year's high gasoline prices, the credit crunch and a lack of consumer confidence.
Supporters of a bailout are pessimistic about its approval before President-elect Barack Obama takes office in January. But for GM, which is rapidly burning through its cash reserves, that help may come too late.
"It's too early to predict what would happen in a (congressional) vote," U.S. Rep. Jim Cooper, D-Nashville, said Friday. "They're already in bailout fatigue.
"We need to preserve jobs in this country and we need a strong auto sector," Cooper said, "but as yet there has been no plan put together that builds a strong company.
"Spring Hill is the best of the GM plants and is the most likely not only to survive but prosper, no matter what happens to the parent company," Cooper said. "We have less fear here than in other parts of the country."
Both facilities are expected to play key roles in GM's revival, analysts said.
"These two are among GM's cornerstone plants, and I can't see either one being in any danger as long as GM remains in business," said George Peterson, president of the industry consulting firm AutoPacific, which has extensively studied GM's manufacturing strengths and weaknesses. "Both are necessary for GM's reorganization to succeed."
Upgrades add value
The Spring Hill plant, which now has 3,481 hourly and salaried workers, began producing the new Chevrolet Traverse crossover utility vehicle in September after a nearly $1 billion retooling over the past year. The plant was restarted after an April 2007 shutdown that idled 4,000 workers.
With the recent upgrades, including a new flexible body shop that can be quickly adapted to make any other GM vehicle, the plant now ranks as one of the most modern and efficient in all of GM, said Mike Herron, chairman of UAW Local 1853, which represents hourly workers at the Spring Hill plant.
The Traverse, which went on sale in October, is one of the stars in the new GM lineup, along with cars such as the critically acclaimed Chevrolet Malibu, Saturn Aura and Cadillac CTS sedans.
These new models, analysts say, have helped GM begin repositioning itself from a company that built mainly large, gas-guzzling trucks and sport utility vehicles to one that offers a viable line of fuel-efficient cars and crossovers that can compete effectively against the Japanese automakers such as Toyota, Nissan and Honda, whose sales and profits are tied more to cars than trucks.
Despite Spring Hill's strong positioning within the company, the plant will see about 100 layoffs in late January as part of a recent round of cutbacks to try to adjust to waning consumer demand, the automaker announced. The Bowling Green plant, which has about 900 hourly workers, will shed about 110 positions in January, as well.
State is 5th in auto jobs
Overall, auto-manufacturing employment in Tennessee — including assembly and supplier jobs — totaled 126,384 at the end of October, compared with 127,135 at the end of 2007 and 159,000 at the end of 2006, according to the state Department of Economic and Community Development.
"We fared better this year because of GM coming back online in Spring Hill," said economist David Penn at Middle Tennessee State University, noting that fewer jobs were lost this year than last year. "That came at just the right time."
Losing the Spring Hill plant would be a huge blow to the state's economy, but not just because of the jobs that would be lost at the plant itself, Penn said. Tennessee ranks fifth among states in the number of auto-related jobs, behind Michigan, Indiana, Kentucky and Ohio, and ahead of Alabama, he added.
"We need to consider that a lot of other jobs in the area owe themselves to that plant," he said. "What I'm worried about more are the cuts that we would have at all of the auto-parts manufacturers in Tennessee, many of which are in small communities that would have a hard time absorbing the losses."
Penn also said that he doesn't believe that Republican presidential candidate John McCain's general-election dominance in Tennessee will affect the state's standing with the Obama administration concerning any aid to auto manufacturing here.
"I'd like to take the president-elect at his word that he's going to be the president for all of us," Penn said. "In any event, it would be hard to help the auto industry and not help Tennessee, Alabama and Kentucky," all states that McCain carried in the general election.
Failure would be tragic
Local economic development officials believe the Spring Hill plant is safe as long as GM survives, but they acknowledge, too, that a total shutdown is possible, and would be financially disastrous.
"It has a great track record, it's very flexible, and it has room for expansion. That gives us a certain comfort level, or as much as possible in today's environment," said Frank Tamberrino, president of the economic development group Maury Alliance.
Such positive views don't stop the plant's employees from worrying, however.
"It's very scary," said Pat Jackson, who has worked for GM 23 years, and at the Spring Hill plant the past 19.
"I'm a single parent, and I worry about my job along with my health care," she said. "But I've got a positive attitude, and I believe the government's going to come through for us."
But like her neighbors and co-workers, she said she is afraid to spend money right now, even for Christmas. "Do I buy or try to hold on to what I have?" she said.
Fellow worker Dick Russell, who has 30 years with GM and 17 at Spring Hill, said the plant's employees are trying to stay upbeat and are doing their best to help build quality vehicles, while saving the company money along the way.
"We know the position GM is in, and it does worry us," he said.
"All of us have families to take care of. And we realize that the company needs to be competitive so it can survive and we can keep our jobs."
He said workers are particularly attentive to potential waste, even taking time to pick up loose bolts or other small parts that drop onto the floor, which in the past "might have just been kicked away."
"We know that we have to be partners with the company and work together," Russell said.
Cliff Goff, a UAW committeeman at Spring Hill, said that people who oppose the bailout are forgetting that the survival of GM affects thousands of retirees who depend on the automaker for their pension and medical benefits.
"My father, who has passed away, worked all of his life building cars, and my mother draws a $700-a-month pension from GM," he said. "People are saying that we should just let GM file bankruptcy to get rid of those pension obligations. But that's my mother they're talking about."
Engine in high demand
The Spring Hill plant has another edge: It also produces one of the hottest commodities in all of GM: the four-cylinder Ecotec engine, which powers many of the automaker's most fuel-efficient vehicles. In most of those, this engine achieves more than 30 mpg in highway driving.
"The engine plant is running full-out," GM spokeswoman Sharon Basel said. "We're building a really hot engine and can't get enough of them. It's amazing what the powertrain team has been able to accomplish at Spring Hill."
The Bowling Green plant has an apparently firm place in GM's future as well, Basel said. The facility produces the Chevrolet Corvette sports car and its Cadillac cousin, the XLR roadster.
While XLR sales are down 28.5 percent this year, the Corvette has fared better and remains one of GM's most recognizable and profitable vehicles, analysts said.
Although Corvette sales fell 52.9 percent in October from the same month a year earlier, overall sales are off just 13.1 percent for the year.
"It would be difficult to move Corvette production to another GM plant because of the nature of its assembly, as craftsmanship plays a big role," said AutoPacific's Peterson. "But the nature of that plant is that production can be slowed way down, and it will still be profitable."
What Spring Hill workers can be most thankful for, said analyst Erich Merkle of Crowe Chizek and Co., is that "they're not building Saturns anymore."
"The plant is now making the Chevy Traverse, which is pretty much the future of GM," he said. "That makes Spring Hill pretty safe. Bowling Green makes the Corvette, and I can't see GM doing away with either of those vehicles or the Chevrolet brand. It will be around as long as GM doesn't have to liquidate."
What GM's Spring Hill workers don't understand, the UAW's Herron said, is why the government would "bail out Wall Street but ignore Main Street."
"There was very little debate over helping the financial industry, but there is great resistance to helping the auto industry, which is a huge economic engine," he said.
"No other industry provides the number of jobs as autos."
Contact G. Chambers Williams III at 615-259-8076 or
cwilliams1@tennessean.com
.