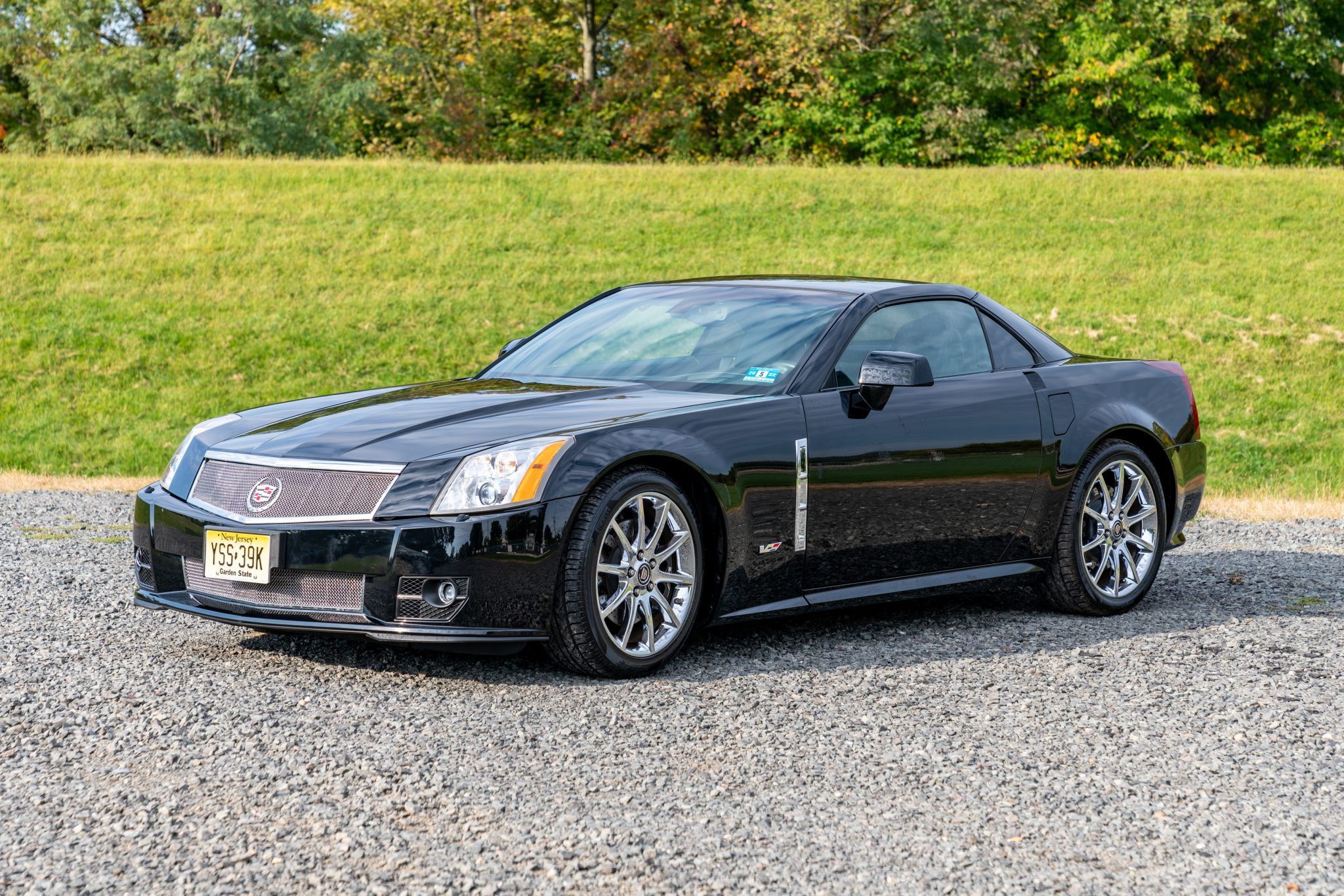 Pristine Cadillac XLRs and XLR-Vs are getting harder and harder to find.  However, once in a while, a perfect gem appears for sale, and this 2009 Cadillac XLR-V is one of them.
Up for auction on the Bring A Trailer website, this beautiful Black Raven XLR-V is listed for sale by the original owner with only 2,581 miles on the odometer.
According to our Cadillac XLR Registry, this beautiful XLR-V is only 1 of 70 Black Raven on Ebony XLR-Vs built with chrome wheels for 2009.
The supercharged 4.4-liter Northstar V8 is totally stock and unmolested putting out 443 HP and 414 lb-ft (561 Nm) of torque and capable of propelling the XLR-V to 60 MPH in about four and a half seconds.
In looking at the CarFax report, it shows an accident occurred in April of 2017.  According to the seller: "An elderly woman backed out [of] her parking spot at the grocery store and hit the driver side mirror and cracked it. Just mirror not the housing".
The current bid for the car is $43,000 with just three days left for the auction.
If you're looking for a pristine, low-mile Cadillac XLR-V, this particular example may be right up your alley!
Photo Gallery
Additional Resources:
Cadillac XLR Registry: 2009 Cadillac XLR-V – Number 323