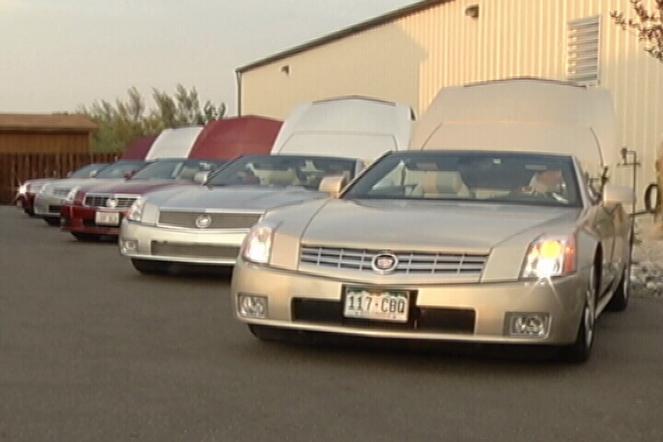 Owners of rare Cadillacs stop in Billings
KBZK Bozeman News
by David Jay – MTN News
BILLINGS, MT – A former chief designer for the General Motors calls the Cadillac XLR the best car the company has ever manufactured.
Some of those classic vehicles went on display at the Yellowstone Cellars and Winery, Wednesday night in Billings.
The Montana XLR Rocket Run made a stop in Billings, with owners showing five XLR's and two CTS's.
David North of Billings, helped design the Pontiac GTO, Cadillac El Dorado, the Oldsmobile Tornoado, the Buick Rivera and the Cadillac Seville.
He says the Cadillac XLR surpasses those and other GM cars.
GM built more than 16,652 XLR's from 2004 to 2009.
Some called the XLR a Corvette in tuxedo or a Corvette on steroids, since G-M built it on a Corvette frame.
"If you're a died in the world Corvette guy, you're going to say, hey that's not a Corvette," North said. "That's a dolled up Corvette. But if you're looking for Corvette performance, but in a package that's more glamorous, that's it. When we somebody loves what we did, that puts a smile on our face."
Full Story:  Owners of rare Cadillacs stop in Billings | KBZK.com | Z7 | Bozeman, Montana
Related Forum Discussion:  Owners of rare Cadillacs stop in Billings