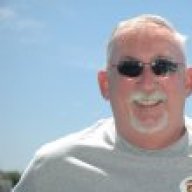 Joined

Oct 2, 2015
Messages

1,426
Location
My XLR/V(s)

2006 Base Infrared
Sooooo. This past Friday I was attempting to program a new (to the car) 09 remote FOB using my TECH II. It's pretty easy, have done it before when I got mine last year. It's a 10 minute job. This time after trying to program the FOB I lost communication with the car. Unplugged the scan tool, booted up again, and when I would try to get into program mode, I continued to lose comms. Then I discovered that no matter which known fob was tried to start the car, I'd get a "No FOBS Detected" message in the DIC. Nothing I did would let me program the keys, even using MODE 3 doing the rear bumper key trick to put the car in program mode. "No FOBS Detected" is in my dreams I saw that message so many times. Tried several time the next day after disconnecting the battery hoping things would reset. I started doing my ccclarke imitation, drinking a few beers trying to figure the thing out. Still didn't work. Sunday I had pretty much given up hope, but tried it a few more times, using scan tool, or doing the method three thing but same results. I contacted Onalaska and ccclarke and got some good info, but those tips didn't work either.
Monday morning I got AAA to pick up the car and take it to a local Chevy dealership that I trust from other work done there. Monday afternoon the SA called saying they were still trying to figure it out, and it quite possible would need a new BCM. I had already decided it was the BCM or the RCDLR module being futzed up. Tuesday afternoon he called and said it was indeed the BCM and would probably be ready the next day. So this brings me up to date. This morning he called and said they were able to reprogram the BCM, it had taken the data, and everything was working properly. They had programmed my fobs successfully as well. Seems like some post on here said sometimes the car just says "screw it" and stops working. That's definitely what happened in this case.
Now, the details. He originally told me it would be around 800$ with replacing the BCM. When he called me today telling me the new BCM was not needed and the labor involved was 4 hours at 150/hr. WOW, but it's fixed, and we're happy again. Oddly, my extended warranty did NOT cover the BCM work. I'll be looking for a different company when this one expires.
Thanks to Steven and cc for their help.