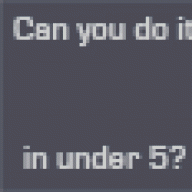 Joined

Oct 16, 2008
Messages

1,114
Location
My XLR/V(s)

2004 Lt. Platinum & 2006 Lt. Platinum XLR-V
Corpus Christi Run
This is the new thread for the above run.
Everything is written in stone at this point.
W
e welcome
all drivers that might change their minds while in San Antonio. I believe we have 10 cars at this time and we will change this count as needed before leaving.
This run will be a lot different from the Fredricksburg loop in as much as this is more of a "show you car off on I-35", and off course the gathering of friends and including a nice lunch overlooking the gulf and the events listed under this salutation.
No rushing, just an easy trip to get Bubba's Shrimp at Doc's Seafood and Steakhouse and you may choose between the going on board the US Lexington or the Aquarium which are next to one another on the bay.
Remember: The

e

y

e

s of T

exa

s are upon you.
H
ere you go................ you'll
Our babies should be gassed up & lined up behind my Light Platinum with Texas Flag
draped over the windshield and the blue bunny on my dash at the Hampton Inn, mainly because the Hilton has a fee for parking in their parking lot.
Take advantage of the Hampton Inn allowing us to have a detailer/wash in their parking area for the whole five days.
Hampton Inn or your favorite place for a quickie breakfast between 6:00 & 7:00, and assuming everyone is in the breakfast area, I can give hand outs and give a quick address to everyone with my stage voice as to how to stay together, and get a show of hands for the Texas State Aquarium, which is right next to the USS Lexington with the flight Simulator.
We would like to leave at 7:30 which should get us to the Lexington by 10 am, which is the time they open for business.
The latest news is: Bringing any cars onboard takes months of preparation at a cost of $5,000 dollars. Needless to say, we will just be touring the ship, and seeing an I-Max movie all for a group price of $11.95 each. The flight simulator may be an extra cost.
http://usslexington.com/index.php?op...&id=3&Itemid=4
Below is a picture of Lexington and location. I will have pictures and directions for hand outs of Corpus Christi area including the ship and our choice for lunch which is Doc's seafood & Steakhouse which was recommended very highly by the Texas Travel Bureau.
http://maps.google.com/maps?t=h&q=27...,0.021715&z=16
http://www.texasstateaquarium.org/
I should warn you that the aquarium will take more time because they usually have shows.
(Doc's Seafood & Steaks) See review below, will be our lunch location.
http://www.docsseafoodandsteaks
Lunch @ 1:00 with Photo Opt wherever Photo Girl agrees would make a good shot.
We should all be able to gas up and leave by 2:30 to get back by 5:00 pm. (give or take a half hour) time for the ladies to prep for the Blue Bunny meeting.
I'm a very aggressive driver as others will attest too, but I have learned to accommodate and will be doing the speed limit because we will attract attention and this should keep everyone together. We will be stopping at a rest stop to relieve some water, AKA sand box just north of Mile Marker #67. Bruce and Kathy will be taking off from the convoy to be in position to take pictures at that location when we arrive, so everyone be ready for the the Blue Bunny salute. (for those not in the no, that would be with both hands in the air) a little knee driving here, so everyone practice knee driving like you used to do on dates a long time ago.
We suggest everyone put the Lexington and Doc's addresses in their Nav systems and if possible send me a PM with your cell phone and I shall return a PM with mine and Dales.
We tightened up the schedule so we wouldn't be going from one event to another without a chance to clean up and take a deep breath.......Haaaaaaaaaaaaaaaa!
Then we can all relax at the Blue Bunny event.

Agenda (click on link)
Rendezvous-Age
P.S. Details (click on link) -
Rendezvous IV - San Antonio, TX - May 20-24, 2009
Pg. 1 Post #7
Look in this area above the pictures for new folks joining the runs, which will have a
red
number before it. Hand outs will be available before we leave.
1.