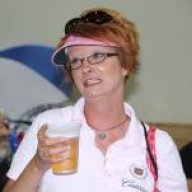 Joined

Oct 17, 2008
Messages

2,588
Location
My XLR/V(s)

Cubby's, RIII Attendee, Midwest Marauder Alcohol Czar
Here is what the cost of the photo opt in New York is going to cost, guess who, the tax payers. Besides the photo opt being a big mistake now add this on top of it. What were they thinking. Makes you want to say Huh!
The cost of the frivolous flight was about $60,000 an hour and that was just for the presidential aircraft. That doesn't include the cost of the two F-16s that came along.
The flight by the VC-25, a modified Boeing Co. 747, and two F-16 fighter jets cost $328,835, Air Force spokeswoman Vicki Stein said.
That includes $300,658 for the larger plane, which flew a three-hour mission, and about $28,178 for the F-16 jets, which flew 1.8 hours each, Stein said in an e-mailed statement.





Makes me say tax dollars hard at work.