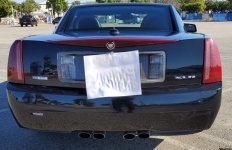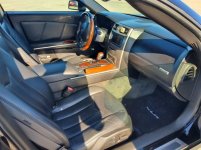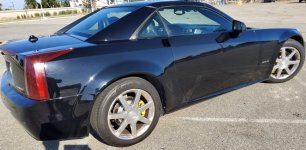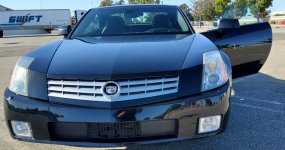 Hi guys,
Time to sell my 2005 Black on Black XLR, I purchased my XLR with intentions of making it what I wanted, it's a bit of a project car. But as they say "Times Change", I have decided to move on from the XLR for various reasons and I'm looking for a new cartaker.
I have it listed on cargurus and cars.com for more than I would be willing to sell it for on this platform, as all of you know and love the XLR as I do, and I would love it to stay in "The Family" per say.
Here's a list of "New" items I have done to this car...
Radiator and A/C unit, Slotted and Holed Rotors, Hubs and Bearings, Calipers, Rack n Pinion w/ inner tie rods, Outer tie rod ends,Power steering pump, brakes, front tires, Shocks, 100k mile tuneup (1-2020), Sway bar links, Stabilizer links w/ cotter pins, Battery (1-2020), Valve cover gasket, oil n filter change 1-2020, 2 car covers, Lloyds matts, "custom" wind restrictor, custom black rims (still in box)
With that said ...I was also going to be doing more, and we can talk about what I feel is still needed on this car....No.. not new 2500.00 headlights..LOL
With all that said..the car runs great, has a little oil leak, but I've been told that's just par for the course with these beauties.
I'd like to get 13K. I will be transparent in everything I know about my car. This car would most likely need someone thats not afraid to put some money into it. As Its a bit of a project car.
mileage is 79,500
Thank you all for taking the time to read my post, and hope we can get a deal done. Larry
Last edited: