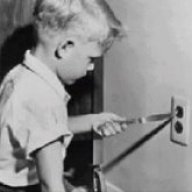 Joined

Oct 15, 2019
Messages

275
Location
My XLR/V(s)

2004 #67
Howdy all,
Remember, I'm working on #67 which is mighty early in production. I cleaned up all the ride height sensors, installed the fronts (no problems), installed one of the rears and operated it manually... much to my surprise, the bracket holding it is flexing visibly! It's as though it's simply not strong (thick) enough material.
My ask is if someone, anyone, with -other than a 2004- could give a thickness measure to the bracket for me please?
My sensors all rotate beautifully - as new I'd say, but having a 'flexy bracket' strikes me as less than ideal for something that's supposed to be measuring suspension movement with razor accuracy. It's kind of surprising and I really hope it's just mine and not everyone's because if it is the latter, I honestly don't see how the rear sensors could have ever been working to 100%.
The fronts are fine - much shorter bracket, no visible flex. The rear design is such that well... it's just asking to flex as GM put a kink in the things to clear rear brake line connections. <sigh>
Any help would really be appreciated. If newer model year brackets are thicker, I'll change 'em. If they're not, I'll make my own.
Thanks gang,
Gord