Joined

Feb 6, 2018
Messages

42
Location
My XLR/V(s)

2005 Black raven / Shale
So it's been a while since I posted anything after rebuilding my XLR. I've driven it quite a bit and even had it at a car show but It's always had an oil leak (go figure!) and it's kind of embarrassing driving around smelling like oil and parking and leaving drips so I finally took it to my buddies shop who initially helped me unload it off the transport and get it running a few years ago now.
He has it down there now as a work on it when it's slow project.
After using 4 cans of brake kleen on it to get all the oil off he seems to think its the rear passenger side of the oil pan leaking. I kind of came to that conclusion also when I first got it after cleaning it off myself originally as to me it looked like it was just weeping out from the oil pan gasket but I figured for sure it was probably leaking somewhere else and just showing up there but he seems to think that is actually where it's coming from so I guess we'll find out soon when he works on it. Looks like a fun job I didn't want to do, dropping the suspension and rack and all that to get at it.
I'll give an update when he works on it but since I dropped it off they were joking that since that is sitting there 2 other Cadillacs showed up for work, one newer Northstar on and then like an 85 Seville which made me wonder what other Caddy's everyone else has?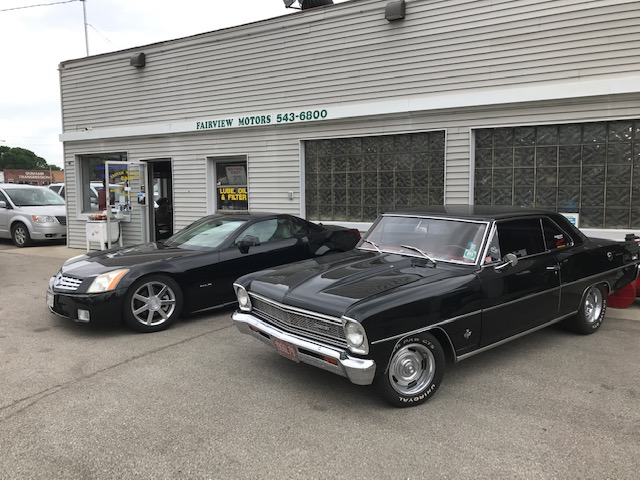 Kevin