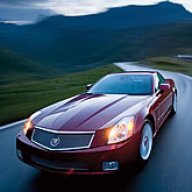 Seasoned Member
Staff member
Site Administrator
Joined

Oct 7, 2006
Messages

5,442
Location
My XLR/V(s)

Not yet!
UAW says it has tentative contract with GM
David Barkholz
Automotive News
May 21, 2009 - 12:29 pm ET
UPDATED: 5/21/09 1:35 p.m. ET
The UAW says it has reached a tentative new contract with General Motors and the U.S. Treasury Department aimed at helping the automaker restructure.
The terms include reworking $20 billion in debt owed to a UAW-administered retiree health care trust known as a Voluntary Employees' Beneficiary Association, or VEBA, the union said in a statement today.
Terms were not released, pending a ratification vote by rank-and-file union members. GM declined to comment.
The accord comes as GM faces a June 1 deadline to prove its viability to the federal government and a probable Chapter 11 bankruptcy filing. Along with the labor concessions, GM and Treasury also are asking GM bondholders to forgive about 90 percent of that unsecured debt.
By winning a new labor deal with the consent of the UAW and the Obama administration, GM is in a position take a plan for creditor concessions into bankruptcy even if it fails to win support from bondholders, analysts said.
"I'm convinced that they have no choice but to file bankruptcy," said Scott Peltz, managing director at the accounting and consulting firm RSM McGladrey in Chicago. "To the extent that you have constituencies with whom you've made an agreement prior to filing, it makes the outcome that much easier to achieve."
The automaker has offered bondholders with $27 billion in GM debt a 10 percent stake in the reorganized company. Bondhdolders have until the end of Tuesday to accept that offer.
The embattled automaker has indicated that it would likely file for bankruptcy unless about $24 billion in that bond debt -- or 90 percent of the total -- is extinguished in the debt exchange.
"I think the bond exchange that's on the table right now is dead on arrival, so unless the deal is somehow sweetened, then there's no way they're going to get the 90 percent approval that they need," said Pete Hastings, a fixed-income analyst at Morgan Keegan in Memphis, Tenn.
"All this is just positioning, in my view, for the bankruptcy filing that we expect to happen in the relatively near future."
GM has offered Treasury a majority stake in a restructured company. The UAW would get 39 percent, while existing shareholders would be left with a 1 percent ownership stake.
Treasury has kept GM operating with about $15.4 billion in bailout loans.
The company was seeking UAW concessions at least as deep as those negotiated last month by Chrysler LLC. That contract resulted in the union's allowing Chrysler to cut a $10.6 billion VEBA obligation to $4.59 billion in cash and the remainder in Chrysler equity.
That will give the UAW VEBA 55 percent of the equity in a new Chrysler when it emerges from Chapter 11 bankruptcy in a partnership with Italian automaker Fiat S.p.A.
Earlier this year, UAW workers at GM and Chrysler also agreed to forfeit cost-of-living raises, lump-sum bonuses and some break time.
Reuters contributed to this report.