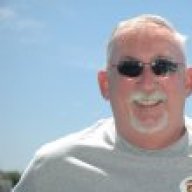 Joined

Oct 2, 2015
Messages

1,492
Location
My XLR/V(s)

2006 Base Infrared
Middle of January I get a call from Sterling McCall Cadillac about my XLR that's been there since January 2019.
In essence, they said we can't fix it, come get it, and bring our loaner back.
So we go up there a couple of days later. Talk to the 3rd service manager since last year. They have no idea what's wrong, they give up. I negotiate the total price of the work that was done that I took it in, I call for AAA to pick it up there the next day and that's that. They had done over 12000$ worth of work with nothing to show for it. I certainly didn't pay that amount.
I have the car delivered to a local shop in town for them to give it a shot, along with the receipt from Sterling McCall showing what they had done. I left it there with the understanding that the manager would look at it as time permitted. I figured it would be a slow process tracking down shorts or miswiring since Sterling McCall had pulled the engine out last May.
He got to it today. I received a call from him around 11am to come to the shop. Apprehensive I was. When I arrived, he had it in a bay, with the motor running and a TECH II connected. He then proceeded to tell me when he started it up, the TECH II wasn't making a connection with the EBCM. He then checked under the hood and saw some bare wires twisted together. Upon further checking underneath there was a plug disconnected and several more bare wires twisted together. After reconnecting everything he tried the TECH II and it made the communication with the modules that showed several codes. He cleared them, shut down the car, then restarted with no more codes showing. I took it out on test drive and when I sped up to 50 mph, the ABS and Traction Control lights came on, but the car itself drove like it should. We didn't check the codes, but we're fairly certain that a wheel speed sensor might be bad. At any rate, we're on the right track. I'm going to drive it for a couple of days to see if anything else pops up, then it's going back to the shop to track down the DTC's.
I've attached the pictures of the wiring that the dealer butchered up. This has been a nightmare for over a year, but I'm seeing the light at the end of the tunnel. Once everything is done and working correctly, I'm sending a blistering letter to the BBB, Cadillac, and any other consumer advocates that I can find.