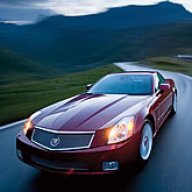 Seasoned Member
Staff member
Site Administrator
Joined

Oct 7, 2006
Messages

5,449
Location
My XLR/V(s)

Not yet!
Washington's reluctant auto bailout

The government isn't happy about giving GM and Chrysler more money. But the two struggling automakers still are likely to get another big loan by March 31.

By Chris Isidore, CNNMoney.com senior writer
March 24, 2009: 3:54 AM ET

NEW YORK (CNNMoney.com) -- General Motors and Chrysler LLC have about a week or less before they find out if they'll get the additional help they need from taxpayers, creditors and unions to avoid bankruptcy.

What they already know is that any assistance they receive won't be given happily.

The two companies face a March 31 deadline to win concessions from bondholders and unions in order to prove to the Treasury Department that they can be viable in the long term. Without such a finding, the government can recall the $13.4 billion it has already lent to GM (GM, Fortune 500) and the $4 billion it loaned to Chrysler.

Few expect Treasury to take such a drastic step. Still, it's clear that the automakers need more than the loans they already have received. Chrysler is on record as saying it needs as much as $5 billion in additional funds by March 31 to avoid being forced into bankruptcy.

And while GM now says it doesn't face an immediate cash crunch, it has asked for up to $16.6 billion more in federal assistance, with most of that needed later this year. Its auditors have even said there is significant doubt about GM's ability to stay in business without more loans.

But it's growing less certain that GM will be able to get enough concessions from its creditors to satisfy the government. On Sunday, an ad hoc committee of leading GM bondholders issued a statement saying they were not ready to agree to swap their current notes for a combination of new debt and stock.

According to the letter released by the bondholders' financial advisors, the creditors are concerned GM may be headed for bankruptcy since the rebound in auto sales that the company is calling for in the turnaround plan it submitted to the government last month may not occur.

Without the government agreeing to give the bondholders some protections or more cash upfront, GM and Chrysler might not be able to restructure their debt in the manner called for in their turnaround plans. And without shedding debt, it will be difficult to win the necessary additional cost savings from the United Auto Workers that the union has already granted Ford Motor (F, Fortune 500).

Shelly Lombard, lead auto analyst for debt research firm Gimme Credit, said it will be tough for GM and Chrysler to get approved for additional loans if they are unable to get more concessions from the creditors and the union. And she said a deal with creditors is looking more and more unlikely.

Obama's tough talk
Perhaps most troubling for GM and Chrysler though is the fact that President Obama said in an interview on "60 Minutes" Sunday that while he wants to help the companies stay out of bankruptcy, they have yet to prove that they can remain viable.

He acknowledged that, given the political uproar over bailouts in general, it may be difficult for his administration to agree to further help for the automakers while it is also fighting for a controversial bank rescue package that Obama said is his top economic priority.

"I just want to say the only thing less popular than putting money into banks is putting money into the auto industry," Obama said during the interview.

Still, the automakers remain hopeful, at least on the record, that the federal help they are seeking will be approved in time to avoid bankruptcy.

They point to the $5 billion bailout of the auto parts sector announced by the Treasury Department last week as a sign that the Obama administration is committed to saving the automakers -- even though a member of the government's auto industry task force cautioned reporters that help for GM and Chrysler was a separate issue from loans for the parts makers.

"I think you have to take it as a positive sign, as a commitment to help the industry like other countries are doing, and certainly a recognition of what the industry means for the country's economy and manufacturing sector," said GM spokesman Greg Martin.

GM and bondholders both said in their statements Sunday that they were open to additional talks. Other industry experts say the reluctance of bondholders to accept the demand to swap debt for stock is likely more of a negotiating stance than a final position.

"If it's something or nothing, they're going to take something," said Bob Schnorbus, chief economist for J.D. Power & Associates.

The member of Obama's auto industry task force, who spoke to reporters last week on the ground that his name not be used, said to expect some kind of announcement from Treasury about what's next for GM and Chrysler ahead of the March 31 deadline. But he cautioned that won't settle the issue.

"I don't expect what we say before March 31 will be the final word on this situation," he said. "It's very big, very complicated."

And that's why Schnorbus and others say they expect negotiations between the automakers, government, creditors and the UAW will well go beyond next Tuesday's deadline.

"I'm inclined to think they'll get just enough federal help to keep the lights on," Schnorbus said. "Treasury will give them a lifeline. But even with that, they'll still be a long way from safely being out of harm's way."