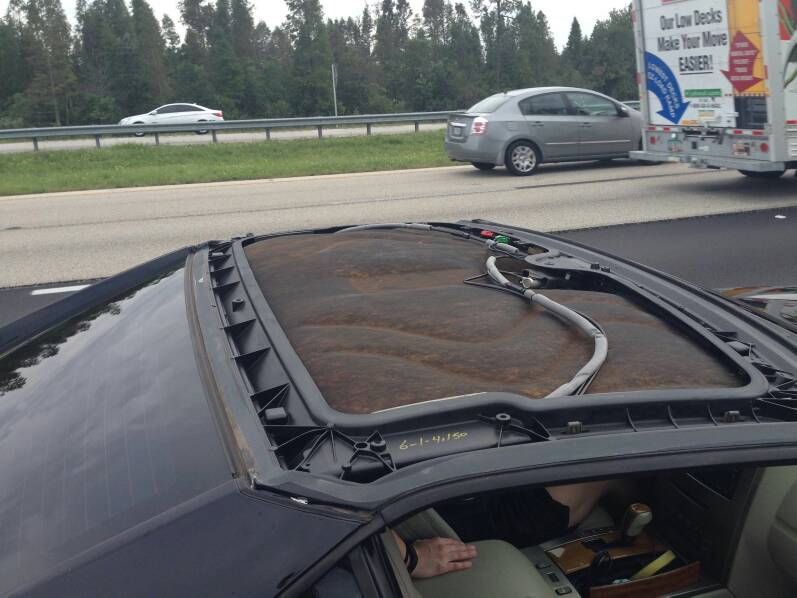 On February 1st, the NHTSA opened an investigation into 10 documented reports of outer roof panel separation on the 2004 – 2005 Cadillac XLR.
Below are the current details of that investigation:
Date Investigation Opened: FEB 01, 2019
Date Investigation Closed: Open
NHTSA Action Number: PE19001
Component(s): STRUCTURE
T he Office of Defects Investigation (ODI) has received ten reports of the outer roof panel separating from the roof frame on model years (MY) 2004 and 2005 General Motors (GM) Cadillac XLR. This condition is attributed to the degradation of the panel adhesive used in production to secure the outer roof panel to the inner retractable top frame. Seven of the complaints report outer roof panel separations while driving. A Preliminary Evaluation has been opened to assess the scope, frequency, circumstances, and safety consequences of the alleged defect. The ODI complaints cited above can be viewed at www.nhtsa.gov under the following ODI identification numbers: 11173362, 11155574, 11101657, 11074433, 11012176, 11012166, 10985013, 10970736, 10970383, 10653304
On February 7th, a letter was sent to General Motors outlining the intent and details of this investigation. Attached below is a copy of that letter:
Cadillac-XLR-NHTSA-INIM-PE19001-74358.pdf
Last month, we reported an owner of a 2005 Cadillac XLR experienced the outer skin of the roof on their 2005 Cadillac XLR flying off while driving and in June of last year, we reported another owner of a 2005 Cadillac XLR losing the outer skin of her roof while driving as well.
Last month, we started a thread in our forums asking owners to report if they had experienced problems with roof separation on their XLRs as well. Below are their responses: