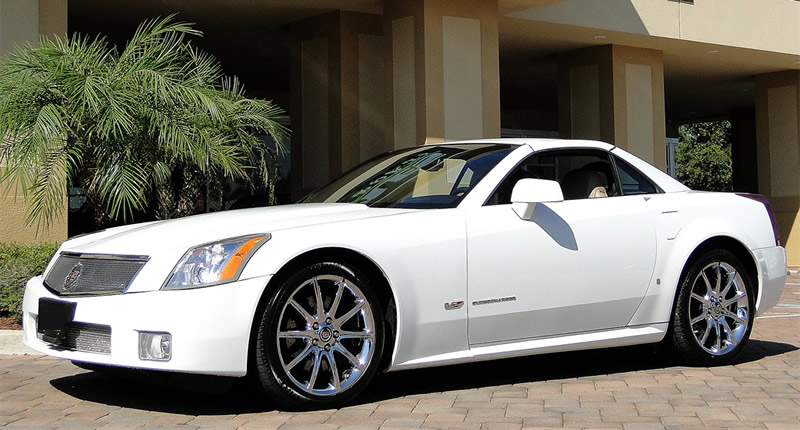 Rod Ghorashi-Zadeh a car collector and owner of a 2008 Cadillac XLR-V is suing the EasyPark storage facility and Busters Towing for mistakenly towing his XLR-V from the storage facility and storing it outdoors for 6-months.
Ghorashi-Zadeh filed a notice of civil claim in BC Supreme Court on September 4, naming Parking Corp. of Vancouver dba Easypark and All Tech Transport Ltd. dba Busters Towing as defendants.
According to Ghorashi-Zadeh, his 2008 XLR-V is only one of 20 made that year and it "was in immaculate condition – it looked and smelled new. It had never been driven in the rain."
In April of 2015, he began storing his XLR-V at the EasyPark storage facility in Vancouver, British Columbia where he took comfort in knowing that his prized Cadillac was safe behind gates and surveillance cameras. However in September 2017, that all came to an end.
Ghorashi-Zadeh received a call from Busters Towing stating that his XLR-V had been towed from the storage facility six months earlier and stored outside on the towing company's lot where it would be auctioned off if he didn't come by and pay the $6,500 towing bill for keeping it on their lot.
An employee of EasyPark told Ghorashi-Zadeh that he didn't know why his vehicle was towed from the storage facility as his account was in good standing. In the claim, he says that so far he has not received a valid reason from EasyPark as to why his Cadillac was towed without his knowledge.
When Ghorashi-Zadeh showed up at the towing company, he found his XLR-V sitting in the lot "badly damaged" with a broken headlight and a rat's nest inside the engine compartment.
In November 2017, he had the XLR-V towed to a local Cadillac dealer at his own expense and the costly repairs to the car were only partially covered by his insurance company.
Ghorashi-Zadeh is seeking unspecified damages for breach of contract and negligence.