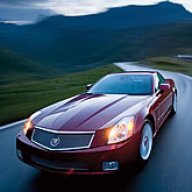 Seasoned Member
Staff member
Site Administrator
Joined

Oct 7, 2006
Messages

5,449
Location
My XLR/V(s)

Not yet!
Auto woes hitting home
As GM continues to slip, area officials pondering what could happen to Vette city
By JENNA MINK, The Daily News,

jmink@bgdailynews.com
Sunday, November 23, 2008 12:14 AM CST
Joe Imel/Daily News General Motors Corvette Assembly Plant worker Donald Jenkins checks the retractable roof on the XLR Thursday.
As the American auto industry pleads for government funds to help the industry stay afloat, about 800 workers at the General Motors Bowling Green Assembly Plant cling to their jobs.
But their jobs are not the only ones on the line - the plant has a major impact on the region's economy. Thousands of jobs and billions of dollars in the 10-county area are tied to the plant, and while experts say the Corvette likely will survive, major jobs cuts - or in a worse-case scenario, a plant closure - could be devastating to the community.
"I don't think anybody in this community would not feel the impact if the Corvette plant closed," Bowling Green Mayor Elaine Walker said.
The auto industry indirectly pumps almost $3 billion a year into the southcentral Kentucky economy, according to the Bowling Green Area Chamber of Commerce, and nearly 42,000 jobs in the region are related to the auto industry - which means automakers represent about 32 percent of regional jobs.
"Obviously GM/Corvette is the largest single automotive employer in southcentral Kentucky, and their wages and benefit packages are above average," said Jim Hizer, president and CEO of the chamber. "Therefore, the impact of those jobs that are there are even greater than an employer with the same number of employees."
Those jobs would also be costly to replace, since a new company that offered close to 1,000 jobs would likely require tons of city money in the form of incentives in order to locate here. The plant's payroll equaled $77 million last year, with more than $1 million in local occupational licensing taxes, and officials say the plant annually pumps more than $500 million into Bowling Green.
"For us to be able to move up from those jobs would be extremely expensive," Walker said.
In the region, about 10,000 jobs are directly related to automakers, while another 16,000 are indirectly tied to the industry, such as automobile part suppliers and vehicle dealers, according to the chamber.
"Suppliers and dealers all over the country are feeling the pinch as well right now," Hizer said.
Expanding further, more than 15,000 regional jobs - grocery and clothing stores, restaurants and hotels - depend on business from automotive workers and visitors who venture to Bowling Green to tour the Corvette plant and museum.
"Our retail sector would suffer because you're taking 800 consumers off the market (if the Corvette plant closed)," Walker said. "You're talking department stores, clothing stores, restaurants; the multiple effect is substantial. These are people not taking their clothes to the dry cleaners. They're not going out to restaurants."
But while thousands of jobs are affected by the local plant, a GM failure wouldn't necessarily dissolve that many jobs.
"I just don't see 41,000 jobs in southcentral Kentucky disappearing," Hizer said. "The likelihood of something that catastrophic happening is so minuscule it's not even worth talking about."
Still, many employees whose jobs are both directly and indirectly related to U.S. automakers are worried.
Brent Terebinkski works for International Automotive Components, a auto supplier located in Bowling Green. The company has already been plagued with layoffs, and Terebinkski is afraid his job is next.
"A lot of people are scared," he said. "My job is pretty much day by day now. I could get laid off tomorrow."
The local plant brings more than job opportunities to the community. Since the plant opened about 27 years ago, Bowling Green has molded its identity around the Corvette.
"We (would) lose part of our identity," Walker said. "We are home of the Corvette."
About 2.5 million people visit Bowling Green each year, pumping nearly $300 million into the local economy. The Corvette plant attracts many of those people to Bowling Green, said Vicki Fitch, executive director of the Bowling Green Area Convention and Visitor's Bureau, who spoke Tuesday at a GM rally. The plant's social impact also reaches several local organizations, which depend on GM donations; as a whole, the plant has donated thousands of dollars to the Housing Authority of Bowling Green and more than $1 million to the local United Way organization.
"What services would be cut (without those funds)," said Doug Eberhart, executive director of the United Way of Southern Kentucky. "What about a woman who is being abused, and that help is not there?"
For now, many local residents are hoping for a government loan that could sustain GM through the next few months. But if government officials do not approve the loan in time - or if they don't approve it at all - the next step for GM would be a bankruptcy filing.
While that doesn't directly translate to company failure - chapter 11 bankruptcy would allow officials to void costly contracts with suppliers, dealers and labor workers and restructure the company - it most likely would result in job cuts and plant closures. Yet experts say the Corvette plant probably would not shut down.
"The Corvette brand is not at risk of disappearing," said William Davis, chairman of the economics department at Western Kentucky University. "While there might be cutbacks that would be painful ... we can expect a small impact on the local economy."
And if GM cannot get out of bankruptcy and is forced to sell it assets or merge with another company, the Corvette should still survive. Other automakers would be very interested in producing the iconic car, and a merged U.S. auto industry would probably still make the Corvette, said Dennis Wilson, professor of economics at WKU.
"This plant has insulation," he said. "The Corvette and the Cadillac tends to be a profitable area of GM. (Bowling Green) makes the ones that make GM money."