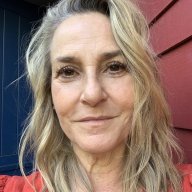 Joined

Mar 15, 2022
Messages

5
Location
My XLR/V(s)

XLR 2008
Hello there, I have a black 2009 XLR. My dad, the only owner, gave it to me (so, one owner, essentially). It has 67,000 miles. I live in Los Angeles where I've never seen another XLR and I am ready to sell it. I want to know if it's worth fixing the following things prior to selling:

1. Scratched front bumper (really scratched) needs replacement for aesthetics.
2. Replace radio component to original (I changed out the navigation/radio but kept the original)
3. Unknown clicking noise in dash when I turn on car
4. Direct air vent for A/C not working (air comes out other vents though)

I have a trusted body shop with an honest guy and a great shop where I take it for mechanical things (these guys really know how to solve the cars problems.) However, maintenance costs are getting to me. I appreciate all advice and even help on pricing this car.