I've asked the question in an old thread here:
can anyone provide procedure to change both belts 2005 xlr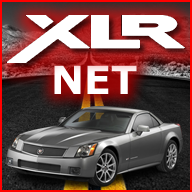 www.xlr-net.com
but have not received a response, so am trying a new thread to get a response.
While replacing the thermostat, attempting to resolve an intermittent 'engine hot' issue, it seemed a good time to replace the belts. I've got the first two off, but the power steering belt tensioner seems frozen. I've tried a 15mm wrench on the cast stud and a 1/2" ratchet in the square opening and no joy. Any tips or tricks to share?