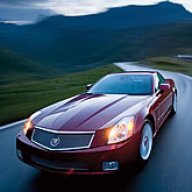 Seasoned Member
Staff member
Site Administrator
Joined

Oct 7, 2006
Messages

5,449
Location
My XLR/V(s)

Not yet!
Corvette plant gets another week of shutdown


By Patrick Howington •

phowington@courier-journal.com

• April 23, 2009
General Motors' Corvette plant in Bowling Green will shut down for an extra week in July, beyond the six weeks in May, June and July that previously had been announced.
Eldon Renaud, president of UAW Local 2164, said he learned of the seventh week in a meeting today.
Andrea Hales, General Motors' communications manager for the plant, said she could not confirm that a seventh week of shutdown has been decided on.
News reports have said some plants might be shut down for up to nine weeks this summer because sales have continued to slump. General Motors has not commented on or confirmed those reports.
"Another week is not something we want, but it's a lot better than some plants are hearing," Renaud said. If those reports are accurate, "I hate it for those other plants, because nobody wants their fellow union members on layoff."
Renaud said there is one bright spot on the horizon: The 2010 Corvette will be unveiled tomorrow at the National Corvette Museum in Bowling Green.
"When it's springtime and there's a new car, there'll be activity," he said.
"We just hope that the economy picks up and people start placing their orders for their new Corvette convertibles and coupes."