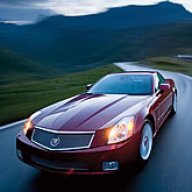 Seasoned Member
Staff member
Site Administrator
Joined

Oct 7, 2006
Messages

5,451
Location
My XLR/V(s)

Not yet!
Corvette plant will stay open
By MIKE ALEXIEFF, The Daily News, malexieff@bgdailynews.com/783-3235
Monday, June 1, 2009 11:53 AM CDT
The General Motors Bowling Green Assembly Plant will not close, as the company announced the closure or long-term idling of 12 more plants.
GM Vice President Tim Lee in a conference call this morning called the Corvette "the iconic American sports car" and said that he and the company have "100 percent confidence in the Corvette line."
As a niche product for the company, Lee, the vice president of General Motors North America, GMNA Manufacturing, said the Corvette's status as the oldest mark in the General Motors lineup will remain in production.
Eldon Renaud, president of UAW Local 2164, which represents Corvette workers, said he was relieved the plant was spared.
"You're always concerned that if you have plants that are operating at lower volume that they could be combined," he said.
Lee praised the quality of the cars built at the plant.
"We will satisfy our customers with great products made by great workers," Lee said.
The target production rate for the plant is between 35,000 and 50,000 vehicles a year, he said.
Renaud estimates that 25,000 Corvettes were made last year, and that at the current pace about 18,000 would be made this year.
The recession has decimated auto sales by all manufacturers selling vehicles in the United States.
The plant has been idled for several weeks already this year - a two-week shutdown began today, with another scheduled for the first two weeks of July.
Lee said that because the Corvette is such a specialized vehicle that requires more man-hours per vehicle compared to others, that operating limited shifts is justified, despite the company's goal of having three production shifts per day at the rest of its plants.
The Corvette plant, when operating, runs just one production shift.
Lee also said he did not foresee adding another vehicle to the plant, which used to produce the now defunct Cadillac XLR.
Renaud said the plant now employs about 500, down from a peak of 1,760 in 1986.