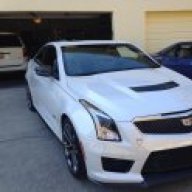 Joined

Jul 7, 2017
Messages

156
Location
My XLR/V(s)

2016 ATS-V Coupe; 2004 XLR
Sorry but I need help again with a post in one of my "For Sale" threads under
Cadillac XLR parts for Sale / Wanted....
In my thread titled
2004 XLR Interior Parts for Sale-
I didn't realize I had posted a reply 2 times already when I posted another reply this morning!!! Now I have 3 replies that are all on Page 2 of my thread. I didn't see the previous 2 replies because the post I was replying to was the last post on Page 1.
My request is if you could please delete 2 of the same replies I posted on page 2 and just leave the one reply, I'd really appreciate it. This way I don't look
that
stupid...
I don't know why we can't do our own deleting so I wouldn't have to keep bothering you when I or anyone else for that matter makes a mistake (or two)...???

It would be so much more convenient too.
And lastly, why
can't
we correct spelling errors or mistakes in the thread title either???
Anyway, thanks for your help in the meantime.
Wife's XLR / Sal
Last edited: