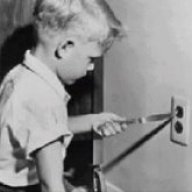 Joined

Oct 15, 2019
Messages

252
Location
My XLR/V(s)

2004 #67
Hi Sandy, gang,
It's a marvelous car which to this point, has done me no wrong. I bought it for amusement and it is most certainly amusing. Love the looks, love the handling and in this part of the world, there's more than enough poop than any reasonable person could ever want or use without going to a race track.
"Number 67" is 'cute' in a way as well: being one of the earliest ever built, poking around I've found hand-made bits and pieces that were absolutely there from the factory - bracketry mostly, installed as GM learned what worked and what didn't. (I've compared with later versions in pictures for those curious how I know).
Probably one of the most amusing things about it to me is that it is very rare here and is indeed often mistaken for something new. It's really fun to say just how 'not new' it is, and explain just what it is capable of in all regards. A tip of the hat to all its previous owners for tending to it so well.
While I do swing hammers and walk quite carefully around the headlights and other overpriced bits, I'm not going to lose sleep or refrain from using the car because of them - not for a second. If anything happens, then and only then would I ponder the next move.
Life is way too short, so do get out and enjoy 'em - that's what it's allllll about.