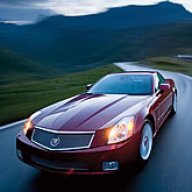 Seasoned Member
Staff member
Site Administrator
Joined

Oct 7, 2006
Messages

5,449
Location
My XLR/V(s)

Not yet!
FOR RELEASE: 2008-10-22
General Motors Explores Potential Sale of ACDelco
General Motors (NYSE:GM) announced today that it is exploring a potential sale of ACDelco, its global independent aftermarket parts business, a brand of GM Service & Parts Operations. A sale is expected to promote more rapid growth of ACDelco globally.
As the company announced in July, GM is undertaking a number of initiatives to bolster its liquidity position by approximately $15 billion through year-end 2009, including the sale of assets which are expected to generate approximately $2-4 billion of liquidity. In addition to the ACDelco business, GM previously announced it is exploring the potential sale of its Hummer brand and its technical and manufacturing center in Strasbourg, France.
ACDelco provides light-duty maintenance and repair parts and associated services for both GM and non-GM vehicles in more than 100 countries. Part of GM Service & Parts Operations, ACDelco is headquartered in Grand Blanc, MI, with approximately 600 employees worldwide.
GM has retained Merrill Lynch to assist in this initiative.
About ACDelco
With over 100 years of experience in the automotive aftermarket industry, ACDelco is a global leader in automotive replacement parts and related services. Products include maintenance parts commonly replaced during the lifetime of a vehicle (e.g., batteries, oil filters, air filters, wiper blades, shocks and brakes), as well as repair parts (e.g., alternators, radiators, chassis and heating/cooling components).
ACDelco is among the world's best known comprehensive All Makes, All Models providers, featuring high quality auto parts for both GM and non-GM vehicles and services, with the brand's "genuine OE" reputation signifying high quality replacement parts, support and training in the automotive aftermarket. In the United States, ACDelco offers 37 full product lines with over 100,000 part numbers, comprised of both GM original equipment and All Makes, All Models product.
###
About General Motors
General Motors Corp. (NYSE: GM), the world's largest automaker, has been the annual global industry sales leader for 77 years. Founded in 1908, GM today employs about 266,000 people around the world. With global headquarters in Detroit, GM manufactures its cars and trucks in 35 countries. In 2007, nearly 9.37 million GM cars and trucks were sold globally under the following brands: Buick, Cadillac, Chevrolet, GMC, GM Daewoo, Holden, HUMMER, Opel, Pontiac, Saab, Saturn, Vauxhall and Wuling. GM's OnStar subsidiary is the industry leader in vehicle safety, security and information services. More information on GM can be found at
www.gm.com
.
Genuine GM Parts and accessories are sold under the GM, GM Performance Parts, GM Goodwrench and ACDelco brands through GM Service & Parts Operations, which supplies GM dealerships and distributors worldwide. GM engines and transmissions are marketed through GM Powertrain.
###
Forward-Looking Statements:
In this press release and in related comments by GM's management, we use words like "explore," "promote," "expect," "pursue," or "could," to identify forward-looking statements that represent our current judgments about possible future events. We believe these judgments are reasonable, but GM's actual results may differ materially due to a variety of important factors. Among other items, such factors include possible changes in our strategic plans for ACDelco; the response of potential acquirers, government agencies, suppliers, customers, and other participants in the industry to our strategic choices; the availability of credit in the financial market; and general economic conditions. Our most recent annual report on Form 10-K and quarterly reports on Form 10-Q provide information about some of these factors, which may be revised or supplemented in future reports to the SEC on those forms.
CONTACT(S):
Elaine Redd
GM Service & Parts Communications
810-606-3101 (o)
810-252-9725 (m)
Reneé Rashid-Merem
GM Financial Communications
313-665-3128 (o)
313-701-8560 (m)