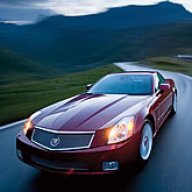 Seasoned Member
Staff member
Site Administrator
Joined

Oct 7, 2006
Messages

5,442
Location
My XLR/V(s)

Not yet!
GM's Lutz reverses decision to retire, gets global 'creative' post
Jamie LaReau
Automotive News
July 9, 2009 - 7:41 pm ET
UPDATED: 7/10/09 9:23 a.m. ET
Bob Lutz, the former General Motors product chief who had intended to retire at the end of this year, is staying with the company.
Lutz, 77, will extend his career as vice chairman in charge of all "creative elements of products and customer relationships," the automaker said in a statement that accompanied its emergence from 39 days of bankruptcy today.
Chiefs of GM's brands, marketing, advertising, and communications will report to Lutz "for consistent messaging and results," the company said. Lutz who had been succeeded by Tom Stephens, vice chairman of product development, will work with Stephens and design chief Ed Welburn "to guide all creative aspects of design."
Lutz will report to CEO Fritz Henderson and be a member of a new executive committee.
"I am pleased to announce that we are 'unretiring' Bob Lutz so he can fill this important position in the new GM," Henderson said in the statement. "He has a proven track record of unleashing creativity in the design and development of GM cars and trucks. This new role allows him to take that passion a step further, applying it to other parts of GM that connect directly with customers."
Lutz said in February that he would leave the company for good at the end of the year. He remained vice chairman and senior adviser after ceding his product role to Stephens.
Lutz, known for being outspoken, announced his retirement as GM was losing control of its destiny and becoming more dependent on U. S. rescue loans for its survival.
Rick Wagoner -- who hired the former BMW, Ford and Chrysler executive in 2001 -- was forced from his CEO post by the Obama administration in April. As GM's best assets exit bankruptcy as a new company, GM is now 60.8 percent owned by the U.S. Treasury. The Wall Street Journal said Lutz asked to stay on with the new company, led by Fritz Henderson, and his request was granted. In an interview with Automotive News in February, Lutz said he would reconsider his decision to retire if he were asked.