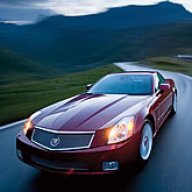 Seasoned Member
Staff member
Site Administrator
Joined

Oct 7, 2006
Messages

5,442
Location
My XLR/V(s)

Not yet!
GM axes plans for Bowling Green
By Scott Sloan - ssloan@herald-leader.com
Lexington Herald Leader
Less than two years ago, a union deal with General Motors suggested that Bowling Green could see more than 2,000 new jobs at its automotive plant.
But on Tuesday, the once-mighty auto giant delivered news that had long been expected. The new vehicles to be built in Bowling Green — the Saturn Sky and Pontiac Solstice — probably won't be built at all.
GM also said it will shutter five more North American plants than once planned, but has yet to reveal which ones will empty.
And the uncertainty has Bowling Green, home of the Chevrolet Corvette since 1981, wondering how it fits into GM's future.
"We're waiting along with everyone else and hopeful that we'll be able to weather this storm," said Bowling Green Mayor Elaine Walker.
In addition to the plant closings, GM has told the federal government it will cut 47,000 more jobs worldwide as it seeks more government aid to remain a solvent business.
Previous rounds of cuts have already touched Bowling Green, where the plant has been in an extended shutdown that began before the holidays.
The plant had previously learned that it will soon stop production of the Cadillac XLR, the only other model it builds. That cut means 40 jobs, said Eldon Renaud, president of the United Auto Workers Local 2164 in Bowling Green.
Beyond those 40 jobs, there will be a significant layoff of about 130 workers as well as 30 or so a month later as GM reduces production at the plant. Those layoffs will reduce the hourly work force to fewer than 500, down from more than 1,000 a few years ago, Renaud said.
The plant has slowed production of the Corvette in recent months from 18 per hour to 15, and will cut it to 11 once workers return.
"The fact that we're still building the flagship for Chevrolet gives me some reason to believe they'll continue to build our product," he said. "But as the numbers continue to decrease and we're on one shift of production, you might worry about whether or not they move it to a plant to make another more efficient."
There was once a much greater hope. An agreement reached between GM and the UAW in late 2007 called for the plant to build the next generations of the Pontiac Solstice and Saturn Sky roadsters by 2012.
But in its plan discussed Tuesday, GM confirmed that it would de-emphasize both the Pontiac and Saturn brands. The company said Saturn would be phased out and Pontiac will have a much smaller role, if any.
With no future generations of those vehicles likely, Bowling Green wouldn't get the production, Renaud said.
"It would have been a good fit for us to be building all the sports cars for General Motors, but it's probably not going to happen," he said.
Haig Stoddard, an auto analyst with IHS Global Insight, said the way the Corvette is built could save Bowling Green.
The sports car is assembled on a unique platform that is not shared by other vehicles except the Cadillac XLR. Because of that, GM would have to move or build that unique assembly line elsewhere.
"I don't know where they would do it or if it makes sense," he said.
Before it added the XLR in 2003, Bowling Green had made just the Corvette, so it doesn't necessarily need to produce another vehicle to survive as a plant, he said.
And he added that the Corvette itself is probably safe as a model, even though he doubts it's currently a profitable vehicle for GM.
"It's an American icon. That would be just another bad headline if they got rid of it: 'Another American legend going down the drain ...,'" he said. "Once the economy and the market bounce back in a year or two, they should be able to start building profitably again."
And that vehicle has become entwined with Bowling Green's identity, Walker said.
The National Corvette Museum, located near the plant and started by a non-profit group, is a major source of tourism.
"Every time we have a Corvette Homecoming or some type of Corvette event, our city just fills up with people for whom the Corvette is an icon," the mayor said. "It's great to watch these people. People who have gotten married in a Corvette. It's just amazing."
Reach Scott Sloan at (859) 231-1447 or 1-800-950-6397, Ext. 1447, and Jim Jordan at (859) 231-3242 or 1-800-950-6397, Ext. 3242.