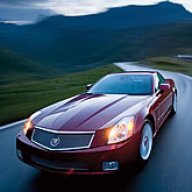 Seasoned Member
Staff member
Site Administrator
Joined

Oct 7, 2006
Messages

5,442
Location
My XLR/V(s)

Not yet!
GM Investing $1 Billion in National Historic Landmark Warren Technical Center
Investment expected to create about 2,600 new jobs to support future growth
2015-05-14
WARREN, Mich.
– General Motors will invest $1 billion in its Warren Technical Center campus, creating approximately 2,600 new jobs to support future business growth at the National Historic Landmark site.
The multiyear project, which is driving new construction on the campus, significant renovations of some existing facilities and expansion of some operations, begins this month with work continuing through 2018.
"This is an investment in our people who work at the Tech Center because it is positioning the company for long-term growth by enabling new levels of innovation and collaboration into our workplace," said Mark Reuss, GM executive vice president, Global Product Development and Purchasing and Supply Chain. "We will transform this campus into a collaborative workplace of choice for our current team and future talent."
Under current plans, the investment will create approximately 2,600 new GM salaried jobs in core areas like product engineering, IT and design, all areas critical to support future business growth. GM's Warren Technical Center is currently home to more than 19,000 employees.
Investment highlights include:
Construction of new Design studios
Construction of a parking deck for Design employees
Rebuilding and renovating some existing R&D facilities
Construction of a multi-story IT building adjacent to the current Michigan IT Innovation Center and a new parking deck for Innovation Center employees
Construction to accommodate additional testing areas at the Advanced Energy Center
Extensive office upgrades including new carpet, paint, furniture, reconfiguration of miscellaneous work areas in most Tech Center buildings, improving the work environment for all campus functions, including the Vehicle Engineering Center or VEC.
In addition, GM previously announced $139.5 million for body shop and stamping facility upgrades at its Warren Pre-Production Operations, part of a $5.4 billion investment in U.S. plants announced April 30.
"This is great news for Warren, the region and our state - it soundly demonstrates GM's commitment to Michigan and our talented workforce, providing key jobs and career opportunities for today and tomorrow," said Gov. Rick Snyder. "This is why we've focused so hard on creating the competitive economic climate for this kind of investment in our state that will keep our comeback going strong, making Michigan the place to live, work, do business, and play."
Said Warren Mayor Jim Fouts: "I am very excited about the investment in the GM Tech Center in Warren, which means more jobs and new revenue for police and fire services. This growth has already resulted in proposals for new investments in our downtown, which is directly across the street from the Tech Center."
Initial construction on the 326-acre Tech Center began in 1949, and it opened in 1956. The campus was designed by world-renowned architect Eero Saarinen and landscape architect Thomas Church. It was named a National Historic Landmark in 2014 by the Department of the Interior and the National Park Service. Fourteen years earlier, in 2000, the campus was listed on the National Register of Historic Places. In 1986, the American Institute of Architects honored the Tech Center as the most outstanding architectural project of its era.