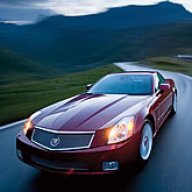 Seasoned Member
Staff member
Site Administrator
Joined

Oct 7, 2006
Messages

5,449
Location
My XLR/V(s)

Not yet!
GM news fuels worry
Local workers' concerns include pensions, benefits

By JENNA MINK, The Daily News, jmink@bgdailynews.com/783-3246
Friday, March 6, 2009 11:45 AM CST
Bowling Green Daily News
It's been another grim week for General Motors as its own auditors question the company's viability, prompting GM to acknowledge the possibility of filing for bankruptcy and adding to local workers' worries.
"We're terribly concerned," said Eldon Renaud, president of local union 2164. "It (would be) so taxing on the community because people who have had good-paying union jobs for all these years, chances are they're not going to find similar employment."
The General Motors Bowling Green Assembly Plant, which employs about 800 workers building Corvettes, began another round of 115 layoffs last week. About 60 more layoffs are scheduled for later this spring - those layoffs will include about 40 workers on the Cadillac XLR line, which will stop production in April.
The company's viability hinges in part on an agreement with the United Auto Workers and bondholders to reduce debt and retiree benefit costs. If it cannot execute a restructuring plan on its own and get more government loans, the company said it will likely file Chapter 11 bankruptcy.
And local workers are concerned for their pensions and benefits - GM recently reported a $12.3 billion pension shortfall.
"You work because you hope to get a pension," Renaud said. "What hurts is the fact that you work every day to improve peoples' lives and something happens like this. It hasn't happened yet, but the news is certainly dismal."
If GM files for Chapter 11, it will be able to void labor contracts and debt payments and restructure the company - and GM should be able to stay in business, said William Davis, chairman of the economics department at Western Kentucky University.
"I still hold the opinion that bankruptcy is the best option," he said. "It should have taken place a long time ago."
If GM files for bankruptcy, local workers can expect changes in factory rules and wage and benefit cuts. Also, suppliers and dealers could experience a downturn in business and a loss of money, experts said.
"With dealers, it will cause an increased shuttering; a number of dealers have already gone out of business," said Bill Parsons, former managing director for the Global Advanced-Leadership Center in Bowling Green and chair of the Global Automotive Conference. "It will force suppliers to also look for a bailout. Whoever goes bankrupt will have protection in terms of paying debt, so suppliers, especially smaller ones, will be the loser."
Still, the Corvette should survive the restructuring process, experts said.
"I think the Corvette brand is strong enough and has a niche market," said Richard Cantrell, professor emeritus of economics at WKU. "There are certain automotive brands that have a strong enough continuance to survive. I think it's not as desperate for the Corvette brand."
But as bankruptcy becomes a stronger possibility and uncertainty surrounds the company, more workers might accept a buyout - the company is offering a $45,000 package for workers who wish to retire or quit. The deadline to accept the offer is March 24.
"I think there's no doubt that will improve the interest in the buyout package," Cantrell said.
If the company filed bankruptcy, local union officials would hold continuous meetings at the UAW hall and bring in representatives from the Pension Benefit Guaranty Corp. to speak with workers, Renaud said.
"I don't think people realize how devastating this is going to be," he said, "not just on auto workers - that's just the tip of the iceberg."