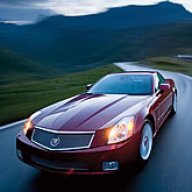 Seasoned Member
Staff member
Site Administrator
Joined

Oct 7, 2006
Messages

5,442
Location
My XLR/V(s)

Not yet!
GM reports 10,000 advance orders for Camaro

But production may be jeopardized by supplier dispute

Richard Truett
and Dale Jewett
Automotive News
December 30, 2008 - 10:26 am ET
UPDATED: 12/30/08 1:41 p.m. EST

General Motors has received 10,000 advance orders for its new Camaro sports car, which offers 300 horsepower on a V-6 engine on the base model.

Mark LaNeve, GM's head of North American marketing and sales, disclosed the volume of advanced orders today prior to a conference call with reporters.

But there may be a little glitch.

GM is suing Cadence Innovation, a bankrupt interior parts supplier that is liquidating, to get back parts and equipment it needs for the Camaro.

In standard industry practice, GM handed over the parts and machines to Cadence to make the Camaro parts.

But even though Cadence is going out of business, it hasn't been in a hurry to return the equipment, as some company managers have tried to engineer a buyout to keep the firm going.

GM says that if it doesn't get the production equipment back by Jan. 12, the start of Camaro production will be delayed.

And that won't be good news to the Camaro faithful -- especially those who have a car on order.

"We're a little bit surprised at the model mix. We thought we'd have a lot of V-8 orders, SS orders, that type of thing, which we do.

"But we are getting a considerable amount of V-6 orders," said LaNeve. He said the orders are coming from "people who are just interested in a very stylish car that gets pretty good fuel economy. It's kind of a sign of the times."

LaNeve did not discuss the situation with Cadence.